Novaquark Brings In Another $11.2 Million For Dual Universe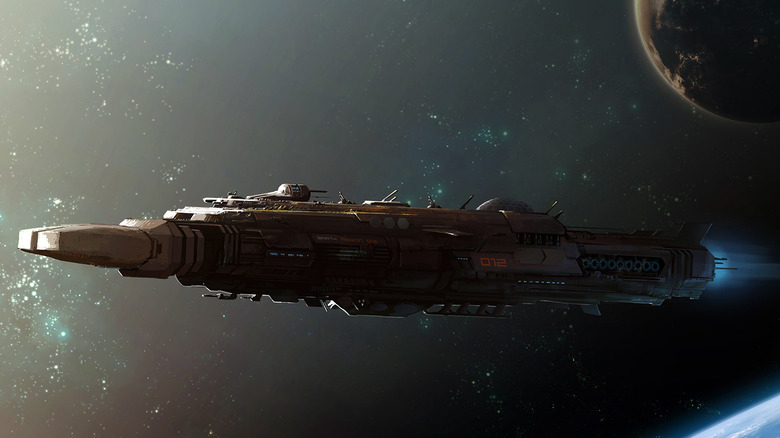 French developer Novaquark announced today it has raised another $11.2 million in funding for its sci-fi MMO, Dual Universe. The latest investment brings the game's fundraising total to $22.6 million. This includes Novaquark's exceptional crowdfunding revenue, which earned their campaign the distinction of the 3rd largest video game Kickstarter worldwide back in 2016.
Andurance Ventures and Azom Partners, who have contributed to Novaquark in the past, led the latest funding round. The investment follows the opening of the developer's Montreal studio in February, with former Eidos Montreal executive Stéphane D'Astous taking the helm. 
Dual Universe is in Alpha Phase 1, with the beta and final release of the game to follow in 2020. Described as the first fully editable world, Dual Universe uses "continuous single shard" technology to eliminate multi-server player separation. The goal is to provide one, enormous sandbox in a persistent universe free of instances and loading times. In March 2019, Novaquark set an industry record, supporting 30,000 simulated players on the same planet.
"Dual Universe is more than just a game, it's a metaverse: an alternative world where millions of individuals can reinvent themselves and build a new virtual society," said Novaquark founder Jean-Christophe Baillie. "As we continue to constantly exceed our ambitions, we are proud to share that vision with our investors, whose unwavering support will allow us to further accelerate the growth of Novaquark."
Dual Universe features emergent gameplay, delivering a more robust experience through player-driven economy, politics, trade, and warfare. Players can build their own ships and explore the universe either solo or with friends. The economy, described by Novaquark as "the most realistic economy system ever made in a game," allows you to build and trade whatever you want to whoever you want.
Players can join Alpha 1 by purchasing the Sponsor or Patron Pack on the Dual Universe website. The Contributor Pack, available at a much lower price point, comes with Alpha 2 access, which should get rolling around mid-2019.