Bandai Namco Confirms Ni No Kuni Switch Release, Remaster For PC And PS4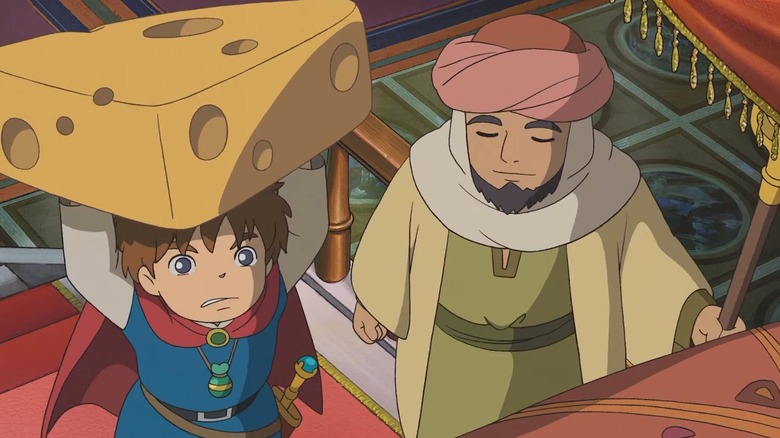 Rumors of a remastered version of Ni no Kuni: Wrath of the White Witch started circulating last week, with news expected to follow at E3. Though the announcement did not come during an E3 panel, Bandai Namco confirmed the rumors today via a press release.
Advertisement
The original Ni no Kuni: Wrath of the White Witch will debut on Nintendo Switch on September 20, 2019. A remastered version of the game will launch on PC and PlayStation 4 the same day. PS4 players can enjoy the game at 1080p resolution and 60 FPS, while PS4 Pro users can experience the title in 4K.
Wrath of the White Witch combines real-time action and turn-based tactical elements. Players can explore dozens of locations and encounter hundreds of creatures while playing as Oliver, a young boy on a quest to bring his mother back to life. Featuring Studio Ghibli animation and an original soundtrack composed by Joe Hisaishi, Nino no Kuni is a game defined by beauty and tragedy.
"For those who missed this amazing adventure, or those who would like to feel the magic again, these two Ni no Kuni: Wrath of the White Witch releases represent the perfect opportunity to get lost in a world of wonder, danger, love, and friendship," said brand manager Randy Le. "A beautiful and compelling tale told by expert storytellers with a heartbreaking score, Ni no Kuni: Wrath of the White Witch stands alongside the best games of the last generation. We're excited to let gamers rediscover this rich world on modern systems."
Advertisement
Ni no Kuni: Wrath of the White Witch first released on the PlayStation 3 in Japan in 2011 before coming to Western regions in January 2013. One of the best-selling PS3 games, the title sold over 170,000 units during its release week in Japan. It later sold over one million copies in the 14 months following its Western release. Bandai Namco released the sequel, Ni no Kuni II: Revenant Kingdom, in 2018.