Nintendo At E3 2019: All The Game Announcements, Release Dates, And More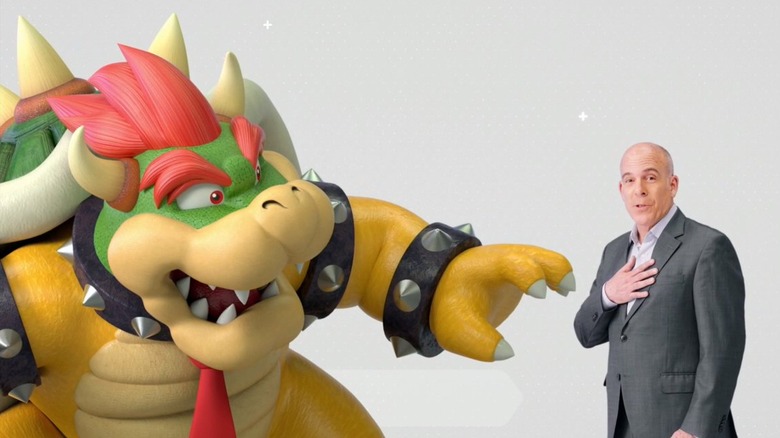 Twitter: @NaughtyDog4Life
That's a wrap on Nintendo's E3 Direct stream for 2019, and wow; if you were hoping for some new games to play throughout the rest of the year, you're certainly getting them.
We'll get to the plethora of release dates in a bit. But first, let's start with the major news items that came out of this year's E3 show.
Advertisement
A sequel to The Legend of Zelda: Breath of the Wild is in development. Yes, you read that correctly. Nintendo showed off footage from a brand new Legend of Zelda adventure, and the company called it a sequel to Breath of the Wild. The game is likely very far out in terms of a release, but if you enjoyed Breath of the Wild and wanted a little more of that, it's coming. We just don't know when.
And speaking of Zelda, the remake for The Legend of Zelda: Link's Awakening is getting a mode where you can arrange your own dungeons (using areas you've explored in the game), and then run through those dungeons for rewards. How cool! On top of that, we finally know when the Link's Awakening remake is coming out: Sept. 20, 2019.
Advertisement
Bad news on the Animal Crossing front. The game was originally scheduled to release in 2019, but we had a sneaking suspicion that the game might slip. That suspicion was confirmed today, as we got the name of the new game — Animal Crossing: New Horizons — but got a delay to go along with it. New Horizons is now targeting a March 20, 2020 release date. Looks like Nook Inc. will have to revise its earnings estimates.
Luigi's Mansion 3 is another game that was announced for 2019 but, until today, didn't get much love in Nintendo's Directs. Fortunately, we got a good look at the game, including a number of the moves Luigi will have in his arsenal and the news that local and online co-op will be present in a new ScareScraper mode. Bafflingly, Nintendo still assured us that this game is coming out in 2019 but once again failed to provide a release date. Why can't poor Luigi get a date? Goodness.
And lastly, there are two major Smash Bros. related items of note. Super Smash Bros. Ultimate is getting a smash-up (eh? eh?) with Dragon Quest 11, adding the Hero from Dragon Quest as a DLC character this summer. Not only that, Nintendo trolled the entire world in the most epic way possible by teasing us with Banjo and Kazooie's shadow, revealing them to be the Duck Hunt dog and duck, and then having Banjo and Kazooie actually drop out of the sky to make things official. Banjo and Kazooie (as one combined character) are coming to Super Smash Bros. Ultimate as DLC this fall. And the Nintendo/Microsoft lovefest continues.
Advertisement
Now, there are a lot of Switch games and release dates coming below. So get your pen and your datebook ready.
Jim Henson's Dark Crystal: Age of Resistance Tactics is coming in 2019.
A Trials of Mana HD remake is coming to Switch in 2020. To hold you over, a Collection of Mana featuring all of the older Mana games hits Switch today.
Whoa; The Witcher 3: Complete Edition is coming to Nintendo Switch? Sure is. That one arrives sometime before the end of this year.
Fire Emblem: Three Houses is still set to arrive on July 26, 2019.
Both Resident Evil 5 and Resident Evil 6 are coming to Switch this fall.
No More Heroes 3 was announced and is targeting a 2020 release.
A new Contra game is coming! Contra: Rogue Corps. drops on 9/24/2019, and a collection of older Contra titles releases on Switch today.
Daemon X Machina is scheduled to release on Sept. 13, 2019.
Panzer Dragoon – yes, fans, a remake of the first game — will arrive this winter.
Astral Chain, which still looks awesome, is set to come out on Aug. 30, 2019.
Empire of Sin is a 1920s-era mob strategy game . That one drops in Spring 2020.
Marvel Ultimate Alliance 3 is scheduled to release on July 19, 2019.
Cadence of Hyrule: The Crypt of the NecroDancer featuring The Legend of Zelda is apparently keeping that insanely long name, but hey, release date! This one is coming very soon: June 13, 2019.
Advertisement
Mario and Sonic at the Olympic Games drops in November 2019.
Spyro Reignited Trilogy arrives on Sept. 3, 2019.
Silksong is simply coming: soon.
Ni no Kuni: Wrath of the White Witch is set to release on Sept. 20, 2019.
Minecraft: Dungeons is targeting a Spring 2020 release.
The Elder Scrolls: Blades finally hits Nintendo Switch in Fall 2019.
My Friend Pedro releases on June 20, 2019.
Doom Eternal has a release date of "soon" for the Nintendo Switch. Hmm.
The Sinking City arrives in Fall 2019.
Wolfenstein: Youngblood arrives day and date on Nintendo Switch: July 26, 2019.
Alien: Isolation is getting a port for Nintendo Switch sometime in 2019.
Dragon Age Builders 2 arrives on July 12, 2019.
Stranger Things 3: The Game comes to Switch on July 4, 2019.
Just Dance 2020 arrives on Switch (and Wii) on Nov. 5, 2019.
Catan is coming very soon to Switch on June 20, 2019.
Super Lucky's Tale is set for a Fall 2019 release.
Dauntless makes its way over to Switch sometime in late 2019.
And finally, Super Mario Maker 2 is still set to release on June 28, 2019.
All in all, this Direct was a fairly big show for Nintendo. It featured some important announcements, a sad (but expected) delay, and a few surprises. And with that, all of the major E3 presentations are now out of the way. There will still be plenty of news coming as E3 rolls on, however, so stay tuned.
Advertisement