Nintendo Kicks Off Its E3 2019 eShop Sale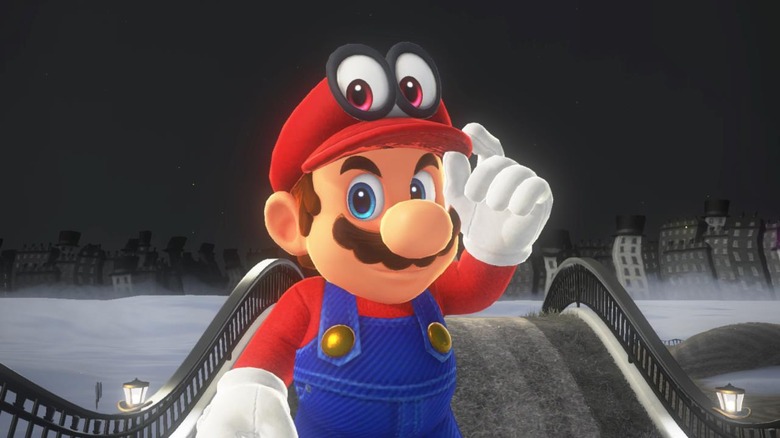 Now that Nintendo has its E3 Direct out of the way, the company is ready to start wheeling and dealing; namely on its eShop, where a bunch of major Nintendo Switch and Nintendo 3DS titles are now on sale.
Have you yet to experience the unbridled joy contained within Super Mario Odyssey? Nintendo has that game on sale for $40.19. At that price, you can also pick up a few other Nintendo Switch hits, including Mario Kart 8 Deluxe, Donkey Kong Country: Tropical Freeze, Kirby Star Allies, and Hyrule Warriors: Definitive Edition.
Oh, and we have one more Nintendo-ish title to add: Mario + Rabbids: Kingdom Battle Gold Edition. This includes the base game and all of the DLC, and it's selling for $26.39. This game deserves to be played.
All sorts of Final Fantasy games are discounted during the eShop sale. Final Fantasy 7 is down to $12.79. Final Fantasy 10 & 10-2 HD Remaster is selling for $39.99. Final Fantasy 9 is priced down to $16.79.
How about a little DOOM? Bethesda's fast-paced first-person shooter can be had for a mere $29.99, as can another Bethesda shooter, Wolfenstein 2: The New Colossus, and adventure RPG The Elder Scrolls 5: Skyrim.
And my goodness, go and get yourself Rocket League. It's just $9.99, and you can play with or against a friend using the Joy-Cons.
As we mentioned, there are a fair amount of Nintendo 3DS titles on sale, too. Nintendo is offering New Super Mario Bros. 2 for $17.99 and Animal Crossing: New Leaf for $14.99. The Legend of Zelda: A Link Between Worlds is also $14.99, as is Donkey Kong Country Returns 3D.
And Monster Hunter Generations is discounted significantly for this sale. You can pick it up for just $15.99 right now, which is a steal for a game that has yet to drop down from its $40 retail price.
There are plenty of other discounted games to check out during Nintendo's eShop sale, which wraps up on June 18. So you have until then to make sure your SD card has enough storage and your checking account has enough funds. Get to it!