Destiny 2 Brings Back Exotic Rocket Launcher Truth In New Quest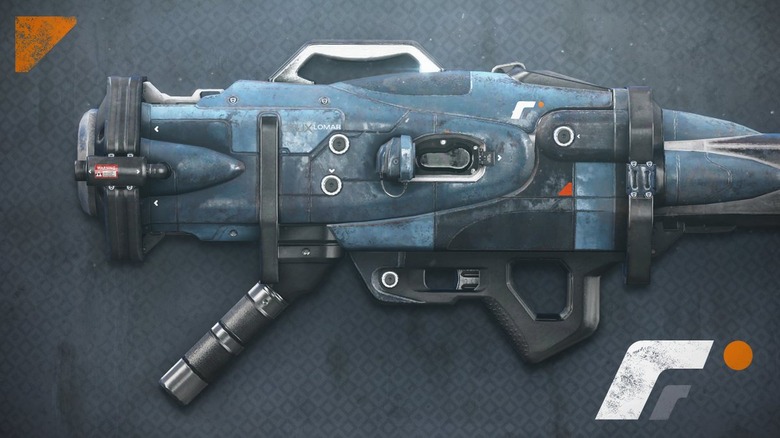 If you never got to use Truth rocket launcher in the original Destiny, let us tell you: it was a whole lot of fun. And now it's coming to Destiny 2, thanks to a new quest made available to players this week.
Unlike some past exotic weapon quests that required a bit of hunting around, the Truth quest in Destiny 2 isn't all that tricky. To get it started, all you have to do is complete an Ascendant Challenge in the Dreaming City to get the first item you need. From there, you'll need to find a collection of Map Fragments and complete the various challenges tied to them.
After that, all you have left is a more challenging version of Destiny 2's Warden of Nothing strike, locating tiny holograms that look like Saturn in the process. Defeat the boss, pop a Tincture of Queensfoil, do some platforming, and open the chest.
Truth is then yours to run wild with.
Truth is an exotic rocket launcher that has what's called "aggressive tracking." And that might even be an understatement. Once you aim down sights and lock onto an enemy, a Truth rocket will seemingly do everything possible to reach its target, including curving wildly to rain down fire from the sky. Truth rockets have even been known to recalibrate after a player enters a portal, finding that player's new location in order to complete their mission.
In essence, it's part weapon, part YouTube content generator.
Destiny 2 has a couple of exotic rocket launchers, but almost all of them are lacking a real cool factor, so it's nice to see Bungie reach back into Destiny to bring this one forward. We still have a long list of Destiny weapons we'd like to see make a return (how about No Land Beyond, for starters?), but seeing as Bungie is probably busy getting Shadowkeep and whatever's after it ready, we might be waiting a while.
And speaking of Shadowkeep, we should be getting more news on that expansion in the weeks ahead, as well as additional information on how cross-save will work, and how Battle.net players will ultimately migrate over to Steam. As soon as we have the details, we'll fill you in.