Cyberpunk 2077 May Include Transgender And Non-Binary Character Creation Options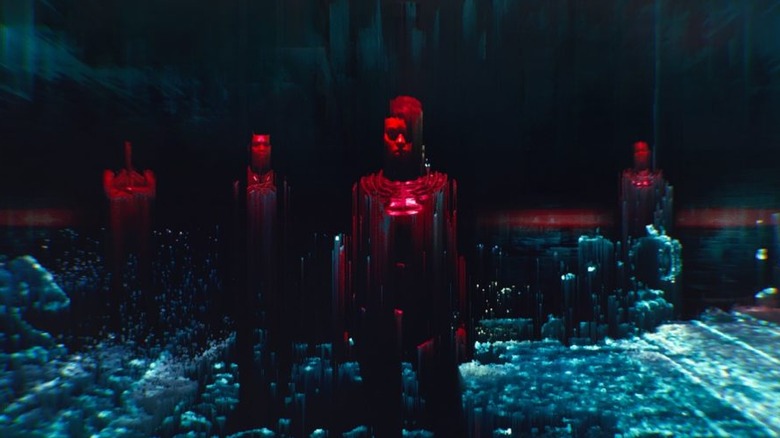 According to quest director Mateusz Tomaszkiewicz, CD Projekt Red hopes to incorporate transgender and non-binary options into Cyberpunk 2077's character creator. 
This news follows the controversy sparked earlier this week by a screenshot featuring a hypersexualized depiction of a trans woman. The questionable image comes from an in-game advertisement for a drink called Chromanticure. The ad highlights the product's 16 flavors, which it encourages buyers to mix and match with the slogan "mix it up." Recalling CD Projekt Red's history of transphobic behavior, social media users called out the ad, questioning its true purpose and context. Kasia Redesiuk, the artist who created the image, explained the intent behind the artwork in an interview with Polygon. 
"Cyberpunk 2077 is a dystopian future where megacorporations dictate everything," Redesiuk said. "They try to, and successfully, influence people's lives. They shove products down their throats. They create those very aggressive advertisements that use, and abuse, a lot of people's needs and instincts. So, hypersexualization is apparent everywhere, and in our ads there are many examples of hypersexualized women, hypersexualized men, and hypersexualized people in between."
Mateusz Tomaszkiewicz spoke with Gamasutra on Thursday, continuing the discussion about transgender and non-binary characters in Cyberpunk 2077. "It's a very sensitive and important subject I believe. We have put a lot of thought into this," explained Tomaszkiewicz. "One of the things we want to do in the final game (which we couldn't show in the demo yet, because as you mentioned it's a work in progress) is to give the players as many options of customization in the beginning of the game as we can."
The development team hopes to accomplish this by allowing players to couple body types with male, female, or non-gendered facial features. They also hope to give players more freedom when selecting their character's voice, though, according to Tomaszkiewicz this is easier said than done.
"This is one part of it. In terms of how we depict the characters within the setting itself, of course, yes, we are paying a lot of attention to it, we do not want anyone to feel like we are neglecting this, or treating it wrongly."