Destiny 2 On Stadia Won't Have Cross-Play With Steam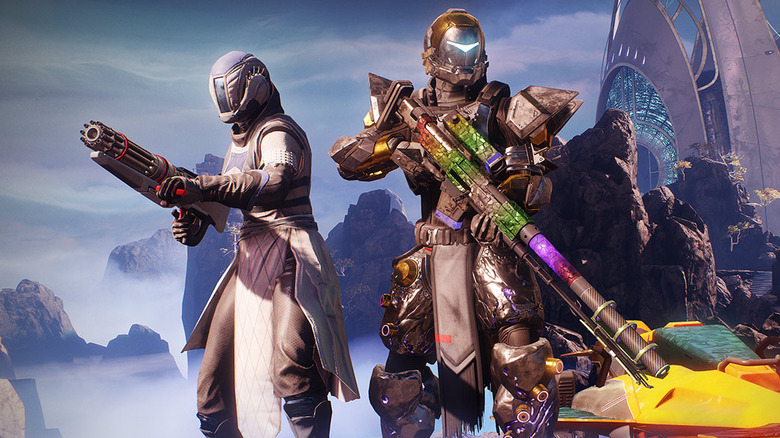 When Destiny 2 was announced for Google Stadia, many assumed that the Stadia version would leverage the game's existing PC community. As it turns out, that will not be the case at launch.
According to Eurogamer, Destiny 2 players on Google Stadia will not have any type of cross-play capability with Destiny 2 players on Steam, a surprise considering that Google Stadia will launch for Founders (a select group) two months after Destiny 2's Shadowkeep expansion arrives. This puts the Stadia version of the game behind the eight-ball a bit, as the player base will already be tiny thanks to the aforementioned Founders program and its $129 price tag for entry. Not only that, Destiny 2 players who already play on PC are likely to continue doing so, uninterested in holding off on new content just to wait for the Stadia edition of the game to arrive.
Advertisement
If Stadia has a smaller Destiny 2 population, it'll make it that much more difficult for matchmade playlist activities to get filled, which means Stadia players could be looking at lengthy matchmaking times for things like strikes and the Crucible. Player count might not be as big a deal for a single-player title like Assassin's Creed Odyssey, but in Destiny 2, the existence of other players is actually vital to the game's experience. Having a smaller population will make it that much harder for Stadia players to progress, and that's not exactly going to sell the game to those who might want to give Stadia a shot.
At least there's cross-save though, right?
To be honest, we weren't all that surprised that Bungie couldn't get console cross-play done in time for Shadowkeep, as that would've required navigating a few more obstacles. But one of the major selling points of PC gaming is that those console barriers don't exist. PC players can buy an Alienware machine or an ASUS laptop and still play with others most of the time. In this instance, however, Google Stadia — a game streaming service — is being treated as an entirely new platform, and that could ultimately harm its viability when it comes to online games that don't include PC cross-play right out of the box.
Advertisement
We're pretty positive that Bungie will get PC and console cross-play working at some point; it's something the community desperately wants. Hopefully the company prioritizes it and gets it done sooner rather than later. The Stadia version of Destiny 2 is going to need it.