Shenmue 3 Studio To 'Assess' Epic Games Store Exclusivity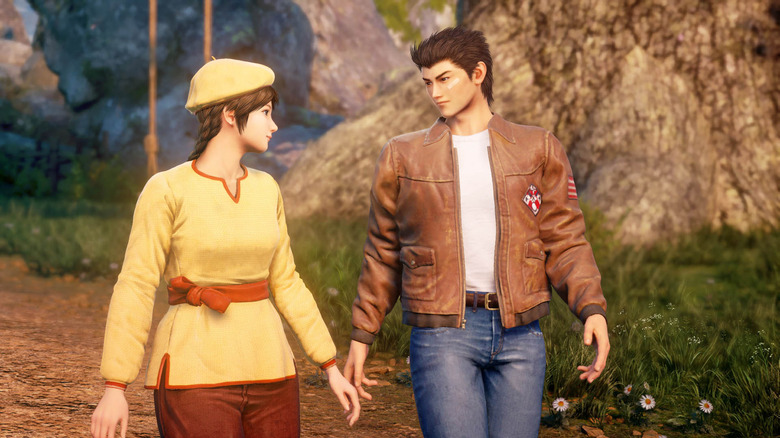 Shenmue 3 developer Ys Net caught a whole lot of flack for making an exclusivity deal with the Epic Games Store on PC. Now it appears the studio might be willing to reevaluate things.
GameSpot is reporting that Ys Net has made a statement regarding Shenmue 3's Epic exclusivity, publishing it on the game's Kickstarter page. And it seems to leave the door open for the company to potentially make a change now that fans have made their voices heard.
"We want to make sure that the Backers are aware that we are listening to their concerns," the post says. "We kindly ask all our fans to have some patience, we are currently at E3 demoing the game and need to get back to our respective offices to assess the situation and together find a way forward to justify the trust you placed in us."
It's the "assess the situation" portion of the post that's getting the most attention, and for good reason. We've seen a lot of developers and publishers ink deals with Epic to host their games solely on the Epic Games Store, at least for a period. And we've seen a lot of players get very upset about Epic exclusivity for their favorite titles. What we've not seen, however, is a developer or publisher backtrack and wiggle their way out of appearing only on the Epic Games Store. Shenmue 3 is a fairly high-profile title; losing that one would certainly put a chink in Epic's armor, and it would give players even more incentive to protest any other deals Epic makes.
You can likely imagine how things would play out for the next game announced as an EGS exclusive. Players would be able to point to Shenmue 3 and say, "Look, that game changed course. You must not be listening."
Of course, it remains to be seen what path Ys Net ultimately takes with Shenmue 3. The game could somehow free itself of exclusivity, or Ys Net could simply hope that announcing a Steam release date is enough to lower the temperature a bit. We'll have an eye out for more news either way, and we'll update you once we know more.