Minecraft: Story Mode Is Super Expensive Now, But There's A Reason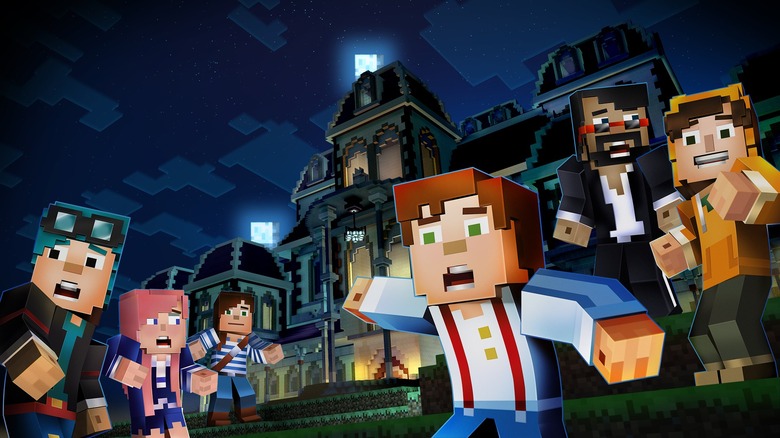 Xbox One players might get quite the shock upon visiting the Microsoft Store page for Minecraft: Story Mode, as the game is now insanely expensive. But don't worry: there is a little method to the madness.
Advertisement
According to USgamer, you can now find Minecraft: Story Mode episodes selling for $100 a pop. That's quite the price hike, right? The thing is, Mojang would much prefer that you not buy the episodes. Because of the closure of Telltale Games, just about all of the company's published titles are disappearing from storefronts. And increasing the price is the only way Mojang figured it could keep people from buying Minecraft: Story Mode while still keeping the game content online for those who've already purchased it.
"So, to assist existing customers, all the downloadable Episodes for the two Minecraft: Story Mode titles are temporarily re-listed but, to deter new purchases, they will be re-listed at a very high price!" Mojang said on its Facebook page. "The price shown is a real list price, please do not buy the content, if you do, you will be charged the amount shown. This is simply the only mechanism available to facilitate players being able to download their remaining episodes prior to servers shutting down."
Advertisement
As you can see, this is a bit of a mess, as all things related to Telltale and the company's shutdown have been. Telltale got itself tangled up with a lot of licenses, and in some cases, the actual owners of those properties can't even keep their Telltale-developed games online. Skybound is the rare exception, as the company managed to get its own Walking Dead license back, actually finishing the final season in the series after Telltale closed its doors. But otherwise, Telltale games have been disappearing left and right. On June 25, Minecraft: Story Mode will officially come down from the Xbox's store, and after that, only those who've downloaded it will be able to play it going forward.
Maybe someone will come along someday and republish these games (THQ Nordic, where are you?). In the meantime, download your Telltale games while you still have time. They won't be around much longer.