New Seasonal Ranked Mode Kombat League Hits Mortal Kombat 11 Tomorrow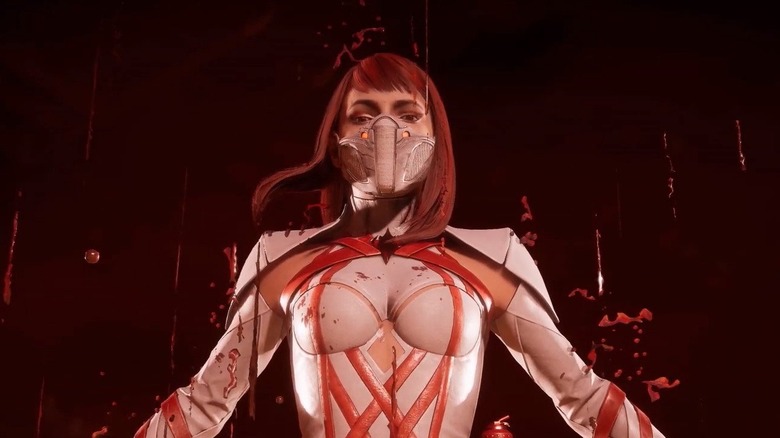 Kombat League, a new seasonal ranked mode, launches on Mortal Kombat 11 tomorrow, June 18.
As part of the four-week Season of Blood, players will have nine tiers to fight their way through, ranging from Apprentice to Elder God. Participants gain points by winning ranked sets against competitors of the same skill level, with ranked sets following a best two out of three format. 
Upon reaching a new rank, you'll unlock Kombat League-exclusive cosmetic rewards. When the season ends, you'll receive cosmetic rewards based on the highest rank you achieved. These rewards are cumulative, so you won't miss out even if your rank decreases. Completing Daily Quests and Season Quests, such as playing ranked sets or spilling a specific amount of blood, will earn League players even more in-game items. Once a season ends, a new season will start with a fresh lineup of bonuses.
The Kombat League is not the only major addition coming to Mortal Kombat 11 this week. Early access for Shang Sung, one of six fighters joining the roster as part of the Kombat Pack, starts tomorrow. NetherRealm Studios has also confirmed Sindel, Nightwolf, and Spawn for the DLC. Based on alleged leaks from this weekend, it looks like Ash Williams and Terminator will fill the remaining two slots.
Mortal Kombat 11 has had its share of ups and downs since its release earlier this year. While critics and players generally liked its story mode, roster, and combat system, the wealth of microtransactions elicited criticism. Though the game features a robust lineup of customization options, NetherRealm hid these features behind a gimmicky unlock system, requiring players to grind away or shell out cash.
The seasonal ranked modes, with their performance-based rewards, may prove a step in the right direction, though, success will likely depend on the strength of the Kombat League's matchmaking system.