Current World Of Warcraft Subscribers Can Try Classic For Free On June 19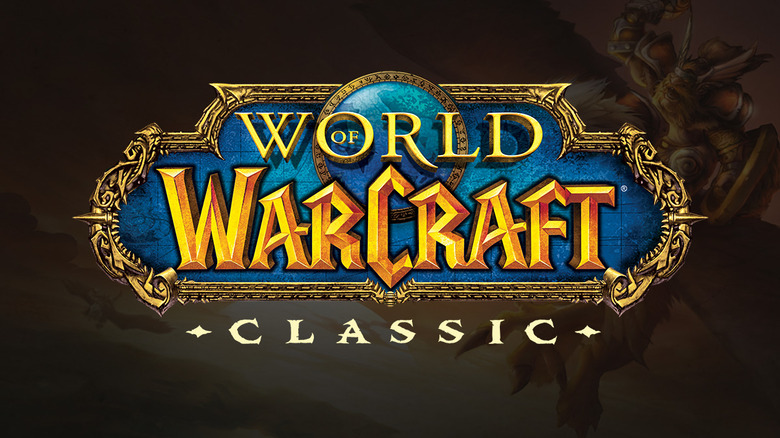 Are you a current World of Warcraft subscriber who's a little bit curious about how WoW Classic is shaping up? If so, you're in luck; you'll be able to try the game for free — for one day only — on June 19.
The free-play day, according to Polygon, is happening thanks to Blizzard's need to stress test World of Warcraft Classic. Blizzard has been allowing handfuls of players access for some time, but in order to fully get a sense of how the game will react with loads of players, the studio requires an influx of players quickly. And what better way to do that than to offer free access?
Now, you'll still need to be a World of Warcraft subscriber when the 19th arrives, unfortunately; this isn't a wider test for absolutely everyone who wants to take part. But seeing as World of Warcraft is one of the largest multiplayer games in existence, and a bunch of those players have been eagerly awaiting Classic's arrival, the move does have some logic behind it. If anyone could potentially break something in World of Warcraft Classic, it's probably going to be someone who played World of Warcraft when that content was considered brand new. And if anyone is going to know how to correctly complain about said thing being broken, it'll be a World of Warcraft veteran.
The official WoW Twitter account wrote this afternoon that a World of Warcraft Classic download will be available starting tomorrow, June 18. After that on June 19, the WoW Classic servers will open to all eligible players starting at 2 p.m. PT. There's no word yet on how long the stress test will last — be it 24 hours or 12 — but based on Blizzard's own words, you can expect that you won't have very long to jump into WoW Classic and poke around a bit.
World of Warcraft Classic officially releases on Aug. 27. We'll undoubtedly have more news to share with you as we draw closer to the game's launch date.