Monster Hunter: World - Iceborne Beta Comes To PS Plus This Friday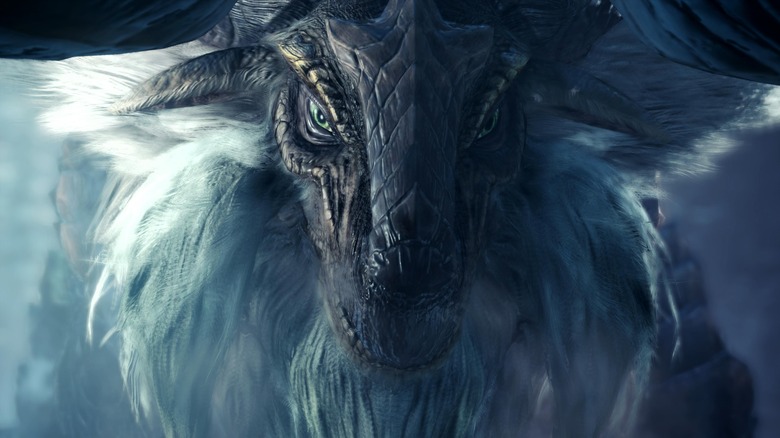 Get your galoshes ready! Two limited-run Monster Hunter: World - Iceborn Betas are on their way to PlayStation 4. Beta participants will get an early look at the expansion, including the new wintry locale Hoarfrost Reach and a new monster. 
PlayStation Plus users can experience the game from Friday, June 21 at 3 a.m. PDT thru Monday, June 24 at 3 a.m. PDT. General PlayStation 4 users can join the hunt during the second beta period, scheduled from Friday, June 28 at 3 a.m. PDT to Monday, July 1 at 3 a.m. PDT.
Capcom will allow you to preload the game a couple days before each beta starts. You do not need to own the base game, Monster Hunter: World, to take part in the beta. 
Once you make it in, you can check out the training area, all 14 weapons, and pursue three quests. Newer players can complete the Great Jagras Hunt, a beginner-friendly quest from the base game. Intermediate hunters can take on the new Banbaro hunt, and the beta will include the Tigrex hunt for advanced players. Completing each quest will earn you a consumable item pack you can use after Iceborne launches.
Besides the beta announcement, Capcom shared a new trailer today. At just over nine minutes, the video sends you on a tour with the Handler as she highlights the expansion's key features and setting. Iceborne transports hunters to a new region, complete with a new headquarters, Seliana. Improved hunting actions, new monsters, and an expanded ecosystem bring a fresh feel to the game. The DLC will also include a new story campaign that picks up where the base game left off.
Monster Hunter: World - Iceborne launches on PlayStation 4 and Xbox One on September 6, 2019. A PC version will launch on Steam this winter.