Apex Legends Dev Talks Weapon Changes Ahead Of Season 2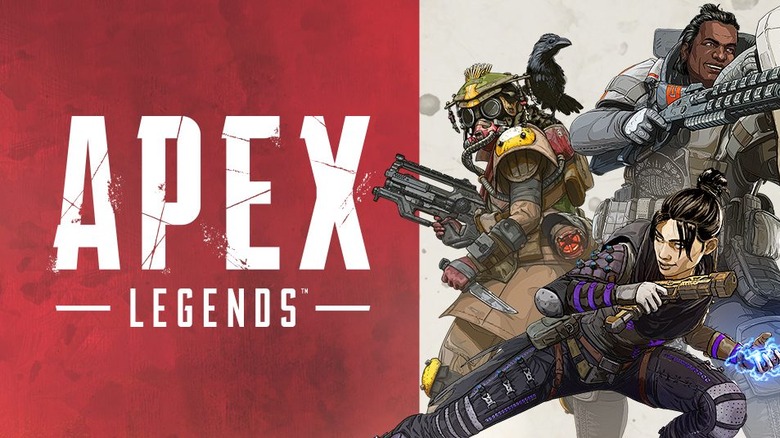 Apex Legends Season 2 kicks off on July 2, and it's bringing a whole lot of changes with it, including a new character, a new weapon, and more ways to level up. Developer Respawn Entertainment, however, used its most recent blog post to talk about something a little different: the changes coming to the game's existing sandbox.
Advertisement
According to weapons designer Sean Slayback — who, let's face it, has the right name for the job — Respawn is going to shake things up a bit when Season 2 launches next month. New hop-ups are being added to give some lesser-used weapons a little more love in the power department. Disruptor rounds will now do more damage to enemy shields. The Havoc, Devotion, and Triple Take are all getting Energy Mag attachments, giving players with those weapons increased mag sizes and faster reloads.
And how about some buffs? The Flatline, P2020, Alternator, and Triple Take are all getting damage buffs in the Season 2 update. Unfortunately, we don't have solid numbers to work off of, though Respawn promises the update's patch notes will provide more detail.
Advertisement
We have some bad news for shotgun fans, however. Respawn apparently felt that it was way too easy to run around with a ton of shotgun ammo, and they're adjusting stack sizes accordingly. Right now, you can get a max of 64 rounds in a shotgun stack; yes, 64, in one stack, without taking up additional space in your inventory. By the time Season 2 rolls around, that max stack size will be drastically reduced all the way down to 16. So if you plan to run a shotgun all game long once the update goes live, you'll need a lot of additional inventory space to carry the same amount of ammo. Sorry, shotgunners.
And it seems Apex Legends will be toying with the kinds of weapons that come in airdrops, depending on how the match is progressing. "For example," says Respawn, "players will find more Krabers in early and mid-game airdrops, while endgame airdrops should spawn more Mastiffs." We'll be eager to see how that changes the way matches play out.
All in all, this is looking like a solid update. We still want to see how much the loot has improved, because weak loot was a major problem in Apex Legends Season 1. Otherwise, we'll be ready to dive in with our newly buffed P2020s when Apex Legends Season 2 launches on July 2.
Advertisement