Breath Of The Wild Sequel Coming Because Team Wanted 'Bigger Changes'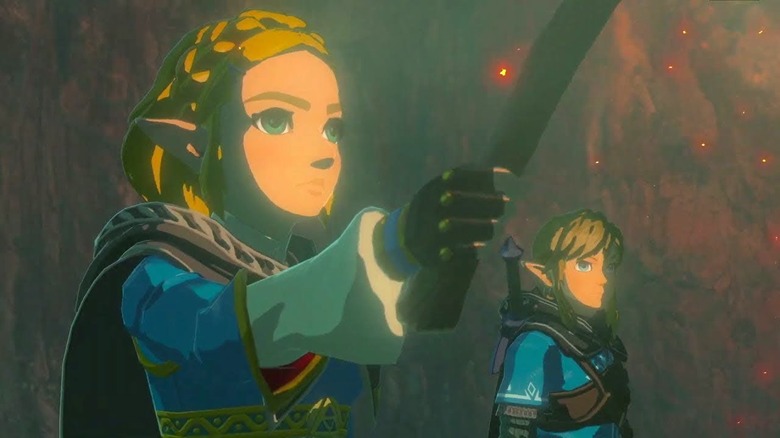 One of the biggest surprises during Nintendo's E3 2019 Direct was the reveal that Nintendo was working on a sequel to The Legend of Zelda: Breath of the Wild. Now, thanks to a Kotaku interview with Zelda producer Eiji Aonuma, we have some insight into why he and his team chose to do a sequel.
Advertisement
"What made you and the team decide to make a sequel to Breath of the Wild as opposed to a new Zelda game?" Kotaku's Jason Schreier asked Aonuma during the interview.
"When we released the DLC for Breath of the Wild, we realized that this is a great way to add more elements to the same world," Aonuma said. "But when it comes down to technical things, DLC is pretty much data—you're adding data to a preexisting title. And so when we wanted to add bigger changes, DLC is not enough, and that's why we thought maybe a sequel would be a good fit."
Will this answer placate those who've been holding out hope that Breath of the Wild would get more DLC? That we don't know. On one hand, the sequel will more likely than not be a $60 retail release, rather than an expansion that costs a fraction of the price. So players will probably have to pay more to get their hands on the new Legend of Zelda. On the other hand, though, it sounds like Aonuma and his crew have grand plans for the sequel, and couldn't accomplish those plans while tethered to Breath of the Wild as is.
Advertisement
Rather than change the way the game works in order to achieve their vision — thus changing the game for everyone — the team instead opted to develop a standalone sequel.
The Legend of Zelda: Breath of the Wild is arguably one of the greatest games ever made, so the sequel is definitely going to have a lot of interested eyes on it as it comes along. At this point, it's hard to peg when exactly the Breath of the Wild follow-up might eventually hit the Nintendo Switch, but our guts tell us that Holiday 2020 is the earliest we'd possibly see it. And if that's the case, wow; that would be a jam-packed season.
We'll keep you up to speed as we learn more about Breath of the Wild's highly anticipated sequel.