Nintendo YouTuber Etika Found Dead At 29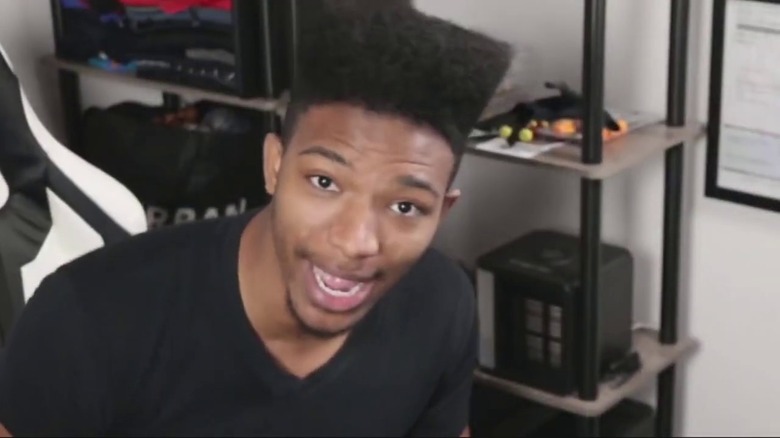 Desmond Amofah, better known as "Etika" to his fellow Nintendo fans on YouTube, has sadly passed away, according to a tweet from the New York Police Department.
Etika was reportedly found dead in New York's South Street Seaport, days after he went missing on June 19. On that date, he uploaded a YouTube video that some believed to be a suicide note of sorts, detailing his ongoing battles with mental illness. That video was titled, "I'm Sorry," and the descriptive text underneath it led many of his fans to worry that Etika planned to take his own life.
Advertisement
"I'm sorry to those of you who I betrayed," Etika reportedly said in the video. "I'm sorry for leaving such a stained legacy. I hope that my story maybe helps to make YouTube be a better place somehow in the future, to where people know boundaries and limits and how far things should go."
Some of Etika's personal belongings were later found on June 22, sitting on New York's Manhattan bridge. No cause of death has been determined as of yet, and YouTube has since taken down Etika's final video upload.
Desmond "Etika" Amofah became known in the video game world — and found many adoring fans online — thanks to his enthusiasm about all things Nintendo. He reveled in offering up his reactions to Nintendo Direct streams, and seemed particularly excited about Pokemon Sword and Shield during E3 2019. And Etika's content earned him massive amounts of followers: 131,000 on YouTube, 239,000 on Instagram, and 314,000 on Twitter, according to the New York Post.
Advertisement
But like so many, Etika suffered through issues with his mental health. Game Rant reports that Etika had been hospitalized several times in the past, and on one occasion, livestreamed police as they intervened in a suicide attempt.
A close friend, YouTuber Sky Williams, described the incident at the time.
"There is no combination of letters to describe how terrible I feel seeing this screen," Williams said. "People keep waking me up because Etika continues to exhibit frightening behavior but I can't do anything at all now and I'm sorry I couldn't get through to him."
Fans have made their way to social media to remember Etika, with the YouTube Creators account calling him "a beloved member of our gaming creator community," and many others thanking him and reflecting on the impact he had on their lives.
"Didn't know Etika very well but I do know he inspired many and made a lot of people very happy," wrote one.
"This is still my all time favourite Etika moment," wrote another, sharing a video of Etika as he watched the unveil of Mewtwo in Super Smash Bros. for Wii U.
"RIP Etika," said fellow YouTuber Callux. "We didn't know each other but I just wanted to say rest in peace. It gets said a lot on social media but I'm gonna say it again. Reach out to someone, anyone, to talk through things. There are always people that care about you."
Advertisement
It appears fans have also gathered to sign a petition asking YouTube to restore Etika's channel on the platform. The petition has received over 350,000 signatures thus far, according to Dexerto, signaling that many of Etika's viewers would like to relive some of the creator's more heartfelt and hilarious moments by watching some of his past content. The channel was taken down in late 2018 for "violating community guidelines," Dexerto reports, but the hope is that YouTube will have a change of heart following Etika's passing.
"Years of memories are gone due to his misconduct of a few uploads," the petition reads, "and we think someone who has done so much for the YouTube platform should be allowed to have his greatest moments archived on YouTube forever. Please consider, think about how much he has done for you YouTube, think about all the years of his life he poured into his channel, and restore those memories."
There is no word yet on whether or not YouTube plans to bring Etika's channel back online.
Our thoughts and prayers go out to Etika's family, friends, and fans.
–
Should you, a loved one, a friend, a co-worker, or anyone else you know have thoughts about suicide, please call the National Suicide Prevention Lifeline at 1-800-273-8255. 
Advertisement