Final Fantasy 14 Is Getting A Live-Action TV Adaptation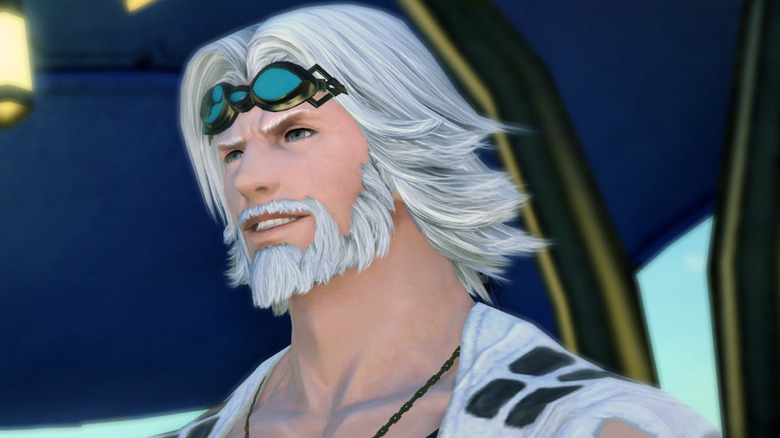 Sony Pictures Television and Hivemind Entertainment are teaming up with Square Enix to create a live-action Final Fantasy TV series. 
The series will tell an original story set in Eorzea, the world in which the Final Fantasy 14 online roleplaying game takes place. As it's still in the beginning stages, the three companies involved have given little away about the plot or cast. According to today's press release, the show will center on "the struggle between magic and technology in a quest to bring peace to a land in conflict."
Sony has promised to include franchise staples like "magitek and beastmen, airships and chocobos." The show will also feature new and returning characters, including the live-action debut of Cid, "one of the games' central and most beloved characters who has appeared in almost every installment of the franchise to date."
"Final Fantasy 14 and Eorzea are the perfect gateway into Final Fantasy for longtime fans and newcomers alike," said Sony Pictures Television co-president Chris Parnell. "This show is about embracing and embodying all of the elements that have made the mythos such an endlessly captivating phenomenon."
No stranger to video game adaptations, Hivemind Entertainment is the production company behind Netflix's upcoming adaptation of The Witcher and Amazon's The Expanse. It's possible the Final Fantasy 14 series will land on one of those networks given the existing connections. Hivemind also has a first-look agreement with Amazon for TV projects. The streaming service is developing a Wheel of Time adaptation and another show set in the Lord of the Rings universe. The massive scale of the Final Fantasy setting would fit right in.
"Television is the ideal medium to capture the extraordinary depth, sophisticated themes, and unparalleled imagination of Final Fantasy and its multitude of unique and fully realized characters," said Hivemind co-founder Jason Brown. "We are working tirelessly to bring together artists from around the world who are united in honoring the extraordinary legacy of this franchise and its millions of fans around the world."