Last Day Of June Is Now Free On The Epic Games Store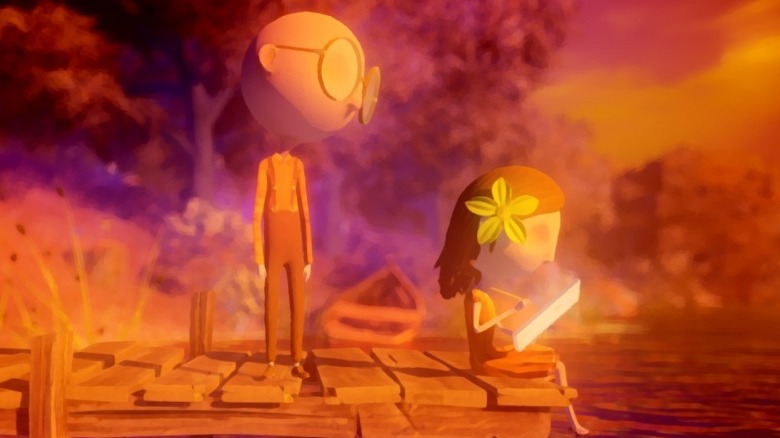 Continuing the weekly lineup of free games, Last Day of June is now available for $0 on the Epic Games Store. For those tuning into the promotion for the first time, Epic is offering a new free game each week until the end of the year. Just claim the game on your Epic account before the end of that week's promotional period and it's yours for keeps.
Last Day of June is a cinematic experience that centers on the themes of love and loss. Created by indie developer Ovosonico and published by 505 Games, the title takes you on an interactive journey, posing the question: "What would you do to save the one you love?" Dilemmas, opportunities, and unintended consequences add extra weight to your decisions. You'll also face emotionally challenging puzzles as the protagonist travels back in time to prevent a terrible tragedy.
Steam reviewers have given Last Day of June strong marks, praising its beautiful graphics, story, and music. Fans of Life is Strange will find common ground here. The repetitive nature, short runtime, and issues with the save system left some players questioning its normal $20 price tag. If you're looking for an indie gem to occupy your next three hours, the Epic promotion sounds like the way to go.
June marks the halfway point for Epic's weekly games promotion. Though the company has confirmed freebies will last until the end of 2019, there's still no word on whether they plan to continue the giveaways next year. So far, they've presented some interesting titles, including alien side-scroller Axiom Verge and space adventure Rebel Galaxy. Though mostly indie games, it's still a clever ploy to attract new users to the Epic Games Store platform.
Last Day of June is free from now until July 4. Overcooked, the fast-paced co-op cooking extravaganza from Ghost Town Games takes over from July 4 to July 11.