Pokemon Go Announces Third Anniversary Event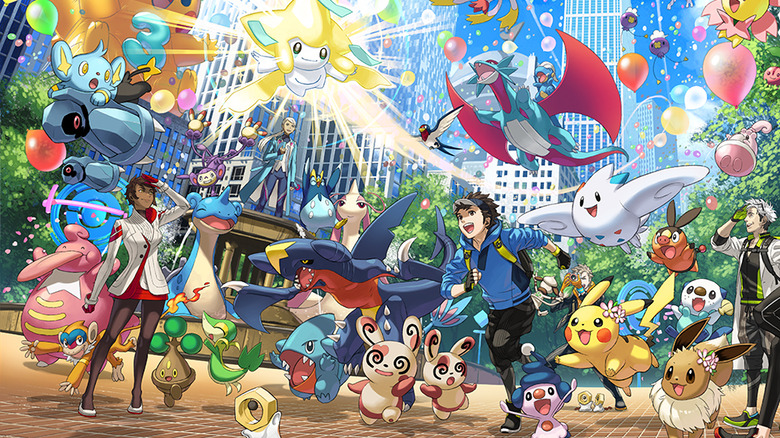 Pokemon Go, the popular mobile game from Niantic, has kept the interest of players through a consistent lineup of updates and special events. With Pokemon Go's third anniversary approaching, the developer has announced a series of celebratory mini-events kicking off tomorrow.
Starting June 28 at 1 p.m. PDT, you'll have a chance to encounter eight Shiny Alolan Pokemon: Rattata, Sandshrew, Vulpix, Diglett, Meowth, Geodude, Grimer, and Exeggutor. New avatar items based on the personal styles of the team leaders will also go live in the Style Shop. 
Starting at the same time and running through July 6, you'll have a daily chance to to find a party-hat wearing Pikachu when taking a Go Snapshot photo. Making things extra festive, you can also hatch a Pichu wearing a party hat from 7 km eggs.
The final mini-event focuses on Jump-Starts, Raid Bosses, and trading. Players looking to catch up to their friends can complete Special Research from June 28 thru September 2, earning unique rewards to speed up their progression. To take advantage of these research opportunities, you must have reached level 10 or higher. During the promotional period, you can also defeat Raid Bosses faster and earn bonus Premier Balls. Niantic has also decreased the Stardust cost of trading Pokemon by 25%.
Beyond the third anniversary event, Niantic announced Pokemon Go's July Community Day. Set to take place on July 21 from 4 to 7 p.m. local time, July's Community Day will feature Ruby and Sapphire starter Pokemon Mudkip. During the designated hours, Mudkip will spawn more frequently. This will also be your first chance to catch Shiny Mudkip. Any Mudkip you evolve into Swampert up to an hour after the time slot will have access to an event-exclusive move. If you want that special move, make sure to stock up on Mudkip Candy.
Pokemon Go is available now on Android and iOS devices.