Twitch "Sells Out" For Prime Day With QVC-Style Shopping Stream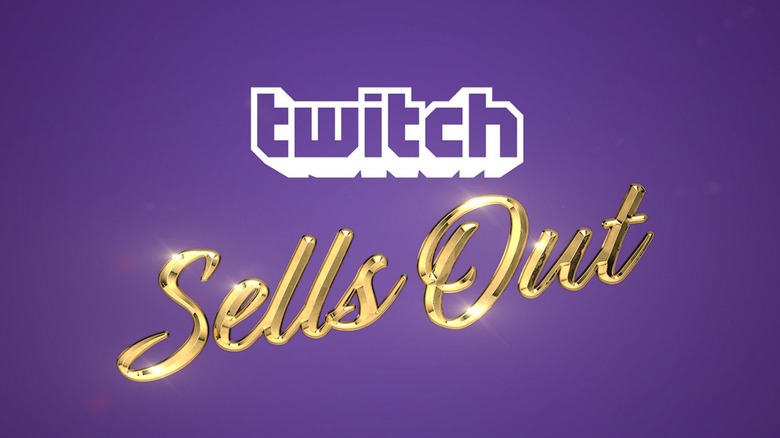 Amazon-owned streaming platform Twitch will get in on the Amazon Prime Day action this year in a big way. According to Adweek, their plans for the event include giveaways and live-streamed events, including a live-streamed shopping show.
Advertisement
Twitch Sells Out, a two-day program, will include two 12 hour broadcasts on the Twitch Presents channel. Hosted by some of the platform's biggest streamers, the event will feature deals on gaming, electronics, and other relevant products. According to Twitch, the hosts in question are currently "locked in a windowless room watching an almost unhealthy amount of infomercials to get ready."
"We've gone through every single item on sale for Prime Day and curated the best of the best for the Twitch community," claimed the team. This includes plans to "shine the spotlight on some of Prime Day's more ... unusual items for sale." There's no word yet on how many items the stream will have on offer or which streamers will host but it sounds like an impressive lineup.
Advertisement
Amazon Prime members will be able to buy or pre-order featured products using Twitch's Blacksmith extension. This interactive overlay provides links to the items while giving streamers a slice of resulting revenue. Twitch Sells Out will also enable co-streaming, allowing partners and affiliates to benefit from products and Prime memberships they sell on their channels. 
Twitch has promised additional content during the event, such as never-before-seen demos and gameplay from upcoming releases. "This will benefit Amazon, Twitch and Twitch streamers, in a way that's still authentic to Twitch," the announcement continued. "Make sure you're all signed up or take a free trial before the big day so you don't miss any of the featured sales."
The Twitch Sells Out broadcast will air from 10 a.m. to 10 p.m. PST on July 15 and 16.