Final Fantasy 7 Remake Pre-Orders Are 30% Off On Amazon Right Now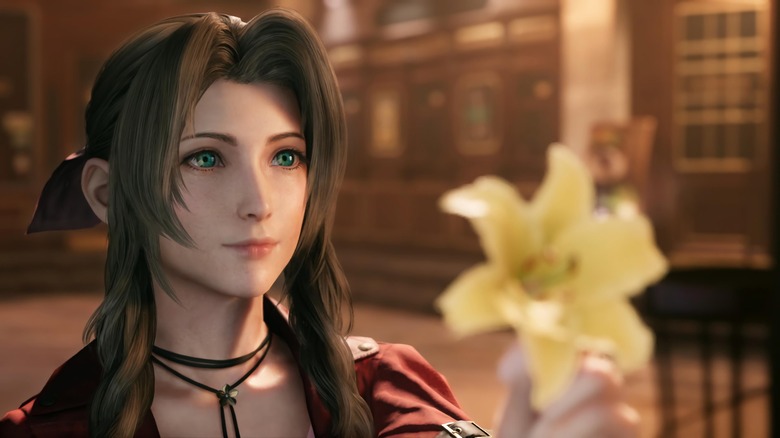 We may receive a commission on purchases made from links.
Final Fantasy 7 Remake, the much-anticipated remake of the fan-favorite JRPG from Square Enix, does not release until next year. Players looking to pre-order the title can now snag 30% off via a new on-site coupon on Amazon.
The discount lowers the cost of the Standard Edition from $59.99 to $41.99, an $18 savings. To benefit from the sale, you first need to click the coupon box below the game's normal price and add it to your cart. You'll see the promotional price reflected at checkout.
Amazon is also offering a 30% price reduction on the Final Fantasy 7 Remake Deluxe Edition. Normally $79.99, you will save $24 upon applying the coupon, bringing the price down to $55.99. The Deluxe Edition comes with the base game, an artbook, a mini-soundtrack, a steelbook, the Cactuar Summon Materia DLC, and the Carbuncle Summon Materia DLC.
Though Amazon stopped offering pre-order discounts to Amazon Prime members last year, they've released several video game coupons in the past few weeks. Other big titles on-sale include: Devil May Cry 5 ($34.99), Monster Hunter: World ($17.14), Sekiro: Shadows Die Twice ($33.24), and Shadow of the Tomb Raider ($17.49).
FF7 Remake is not the only AAA title you can pre-order at a discount. Amazon currently has Cyberpunk 2077 priced at $49.94 for both the PlayStation 4 and Xbox One versions of the game. While not as impressive as the Final Fantasy 7 Remake sale, it's still $10 less than the price you'll pay via other retailers.
Amazon has not specified the length of these promotions. As coupons have limited runs, you should take advantage of the discount before the window closes. Worried about overpaying? Amazon offers a pre-order price guarantee, so, if the FF7 Remake price drops any lower before the game releases, they'll refund you the difference.
Final Fantasy 7 Remake launches on March 3, 2020 for PlayStation 4.