What The Cast Of The Avengers Video Game Looks Like In Real Life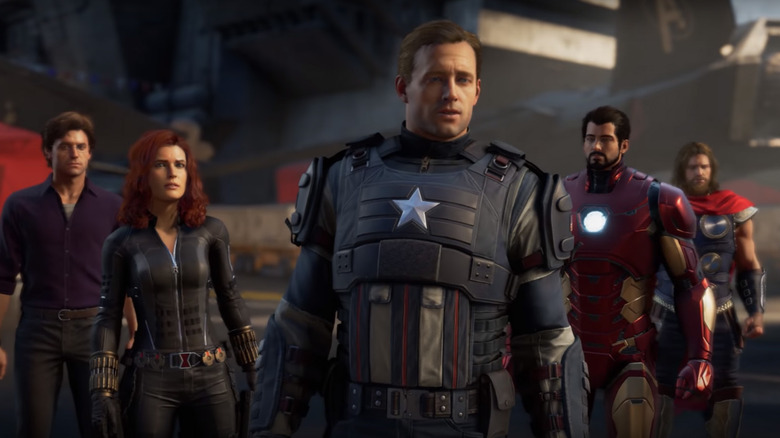 After two years of waiting, Square Enix finally gave us our first look at their big secretive Avengers title at E3 2019. Meanwhile, at your local multiplex since that announcement, Spider-Man: Homecoming and Far from Home, Guardians of the Galaxy Vol. 2, Thor: Ragnarok, Black Panther, Ant-Man and the Wasp, Captain Marvel, Avengers: Infinity War and Avengers: Endgame have all come out. Time and continuity move pretty fast in the Marvel Cinematic Universe, so, perhaps so that they don't have to deal with it, Marvel's Avengers will have a brand new cast completely separate from the folks we all know and love. 
While that came as a bit of an initial let down, as far as video game voice actor pedigrees go, Square Enix have assembled a team of all-stars just as worthy of the mantle of Earth's Mightiest Heroes as the folks whose signatures flew past the screen back in April. So, it's maybe a good time to get fully acquainted with the real-life faces behind the snazzy suits who'll be saving the world next year.
Iron Man/Tony Stark - Nolan North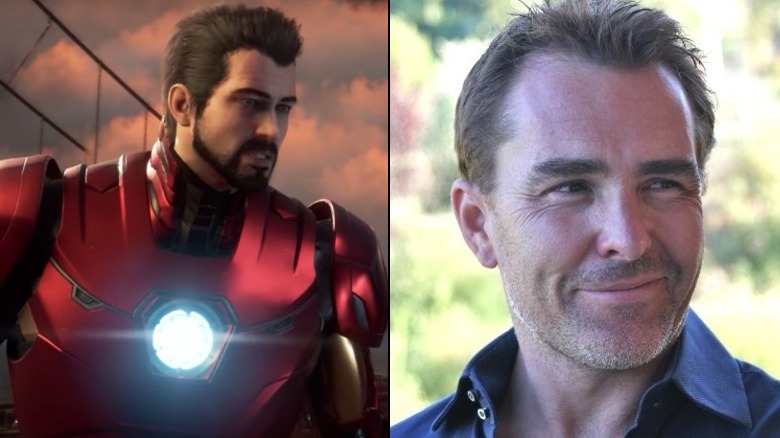 For absolute starters, we have Nolan North, who is pretty much the superstar of video game voice actors. You probably know him from some tiny little niche series of games called Uncharted, where he's even teamed up with some of his Avengers co-stars in the past. But that's just the tip of the massive iceberg that is North's resume.
Giving a new voice to old Shellhead isn't even North's first rodeo as a major comics character. On film, Deadpool may be Ryan Reynolds's territory, but in gaming, that's Nolan North's foul-mouthed baby. He was the voice of Deadpool in the 2013 Activision game, as well as Marvel vs Capcom 3. He'll even be reprising that role in Marvel: Ultimate Alliance 3, as well as pulling double duty voicing Rocket Raccoon there. He's also played The Penguin in Rocksteady's Arkham titles, as well as Superboy, Cyclops, and Krang on various cartoons. 
That's not even going into the list of leads. He was Desmond Miles in the first four Assassin's Creed games, the Prince in the way-underrated 2008 Prince of Persia reboot, John Forge in Halo Wars, and Captain Walker in Spec Ops: The Line. Most recently, he replaced Nathan Fillion in Destiny 2's Forsaken DLC for a hot minute (coincidentally, Fillion returned the favor a few months later). If anybody was going to fill Robert Downey Jr.'s shoes on the video game side, it's Nolan North.
Captain America/Steve Rogers -- Jeff Schine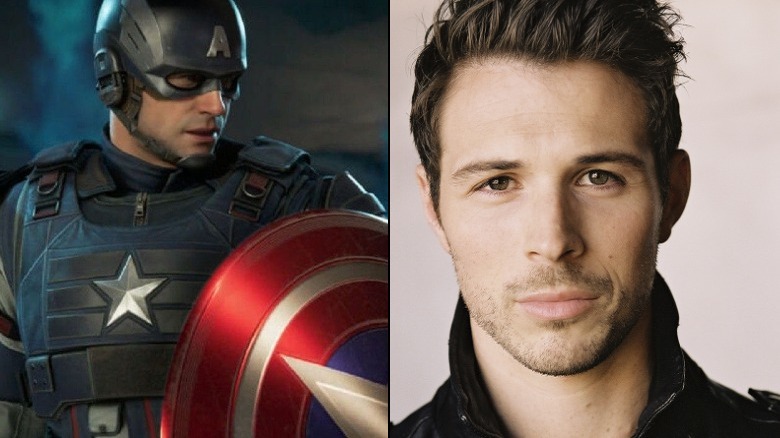 As you might've noticed from the trailer, Cap's role in Marvel's Avengers is going to be a little light on account of having the unfortunate affliction of being dead. So, it's completely fine they didn't get the gaming equivalent of Chris Evans to fill in his boots. Still, Jeff Schine does have a couple of big claims to fame in the industry.
His most major role was as Javier in Telltale's The Walking Dead: A New Frontier. That right there was a role that ran the gamut, especially since his story was one of the few times we got to see life before Walkers. More recently, he played Pvt. Frank Aiello in Call of Duty: WWII, which is certainly appropriate for playing Cap, except for the racism. He got better, though, we swear. Besides, Aiello's from Queens, and Steve Rogers has had his run ins with dudes from Queens. It's no big deal, really. 
Thor -- Travis Willingham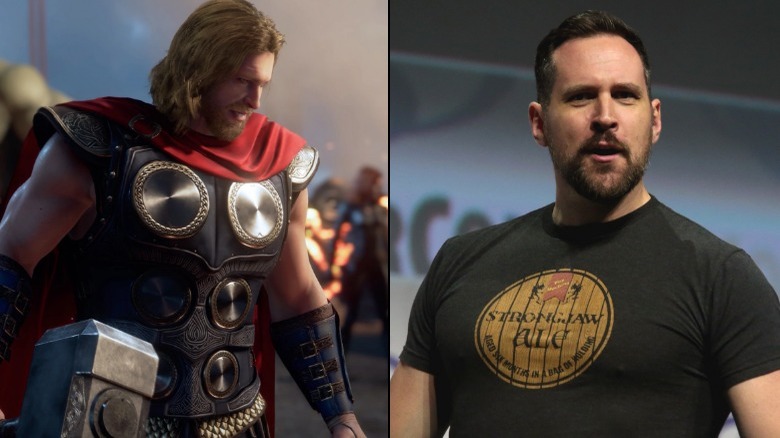 Square Enix and Crystal Dynamics certainly didn't have to look terribly far to find their god of thunder. Travis Willingham has been doing a fine job playing Thor Odinson for some years now on Disney's Avengers and Guardians of the Galaxy cartoons. But Thor most certainly isn't his only major long-term role.
Willingham has also been the English voice of Guile since Street Fighter 4, Superman in all Lego DC titles since Lego Batman 2, and the voice of Knuckles the Echidna since Sonic Colors. Yes, that means he had to be a part of Sonic Boom: Rise of Lyric. Poor guy. Also, since he's the first boss, you don't get to spend too much time with him, but he also plays The Kingpin in Marvel's Spider-Man on PS4.
As for other work, he's also got a resume a mile long, but his biggest roles are as the voice of Roy Mustang in the English dub of Fullmetal Alchemist and as the Warlock Fjord on Critical Role.
Black Widow/Natasha Romanoff -- Laura Bailey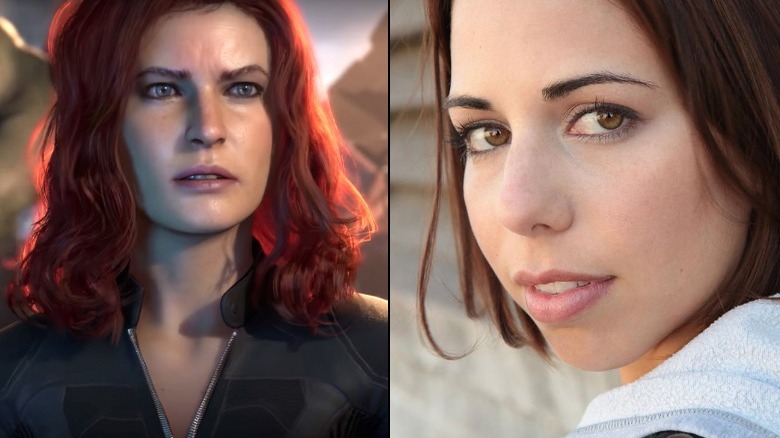 Somehow, even with the careers her Avengers co-stars have, Laura Bailey handily outdoes them all in sheer quantity, with over 450 credits to her name, often working right alongside her fellow Avengers. She was cast as Nadine Ross in Uncharted 4 alongside North and Baker and carried the series onward with Claudia Black's Chloe Frazier in Uncharted: Lost Legacy. She played the Neon-powered Fetch in Infamous: Second Son alongside Baker and Willingham, also getting her own spinoff for that. She played Fiona in Tales from the Borderlands alongside Troy Baker's Rhys. She played Selina Kyle/Catwoman in Telltale's Batman, who's dating Willingham's Harvey Dent when the game starts. Oh, and did we mention she's married to Travis Willingham IRL and is on Critical Role with him, playing Vex'ahlia?
The hits don't stop there, though. She plays Kait in Gears of War 4 and 5. She played Mary Jane in Insomniac's Spider-Man, and ironically also plays Gwen Stacy on the current Disney cartoon. She's the default female boss voice in Saints Row The Third and Saints Row 4, and honestly, the best voice of the bunch. She played Supergirl in Injustice 2, has played the voice of Chun-Li since Street Fighter 4. 
However, those with good memories who were up after 11 p.m. on weeknights might remember possibly her best role, as the English voice for the hilarious dub of Shin-Chan on Adult Swim. 
Hulk/Bruce Banner -- Troy Baker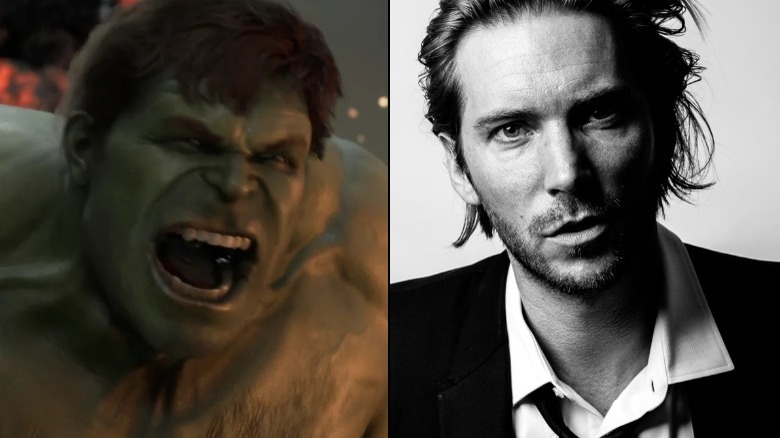 Point to pretty much any of the best games made this decade: chances are, Troy Baker's name is somewhere in the credits, if not at the absolute top of the credits. 2013, however, is the man's golden year, with the one-two punch of playing both Joel in The Last of Us and Booker DeWitt in BioShock Infinite. Some actors could eat off of two roles like that alone for years. 
But good lord, Baker's list of notable credits goes on for miles. That very same year, in fact, Baker subbed for an absent Mark Hamill as The Joker in Batman: Arkham Origins. A few years later, he'd even become the Dark Knight himself in Telltale's Batman titles, where, funnily enough, he'd have to (ahem) face off against Travis Willingham as Harvey Dent. A year just before that, he'd team up with Willingham as Delsin Rowe in Infamous: Second Son. He eventually teamed up with Nolan North to play Nathan Drake's brother in Uncharted 4 (they also have a really fun YouTube channel called Retro Replay). He also played Snow in Final Fantasy 13 and Kai Leng in Mass Effect 3. We forgive him for the latter. 
Somewhere in between all that and dozens upon dozens of other roles, Baker also released two rock albums. To the surprise of no one who heard that cover of "Will The Circle Be Unbroken" at the end of BioShock Infinite, they're pretty damn good.