Shenmue 3 Is A Game For Teens, Says ESRB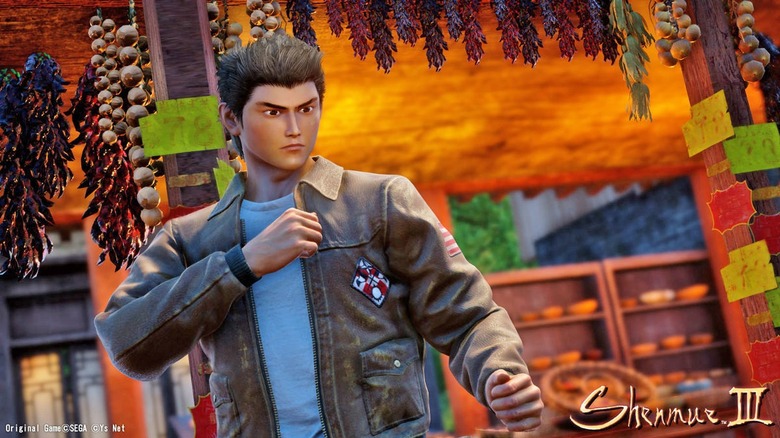 Are you curious about what you'll experience in Shenmue 3 when it arrives this November? Never fear: the ESRB is here to spill the beans on some of it.
Shenmue 3 has officially been rated 'T for Teen' by the ESRB, and goodness, are there some real treats found on the board's page for the game. For instance, if you're someone who's worried about whether or not your enemies will wail in agony, worry no more. "[F]ights are accompanied by impact sounds and cries of pain," says the ESRB. And if you're concerned that Shenmue 3's teen rating will deprive the game of its more adult references, the ESRB apparently found this line in the game's dialogue: "I pray my hubby gains some pep to his step...in bed."
Just what kind of game are they making over there at Ys Net?
There are, of course, the typical shout-outs the ESRB has to make. There are people smoking cigarettes in the game. There are people drinking beer. Stuff like that.
But there is one item that gives us pause. It mentions that players "can wager in-game currency on dice games, animal races, and roulette-style games," and it's not really evident whether that is Ryo's money — the kind he's typically kept on his person in past Shenmue titles — or an in-game currency that might be tied to microtransactions of some kind. If it turns out to be the latter, it's not hard to envision Ys Net having a whole new episode of fan outrage to deal with.
Seriously: if you thought the Epic Games Store exclusivity was bad, just think of how Kickstarter backers would react upon finding microtransactions in Shenmue 3. It would not be pretty.
We'll keep our ears to the ground for news on that front. In the meantime, Shenmue 3 arrives on PC, PlayStation 4 and Xbox One in just a few months on Nov. 19.