Destiny 2's Annual Pass Required For Moments Of Triumph Title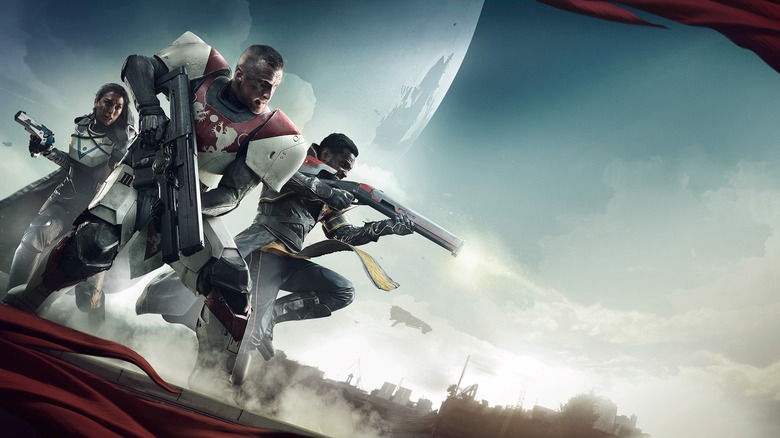 Destiny 2 players could usually count on non-expansion seasonal content to be available for free, even if they didn't own a season pass. Unfortunately, that'll change with the game's upcoming Moments of Triumph.
According to Game Rant, Bungie announced that this year's Moments of Triumphs event will block off some content depending on how much of the game you own. For instance, completing the triumphs themselves should be open to anyone. Obtaining a coupon code for a Moments of Triumph t-shirt, however, will require that you own Destiny 2 and last fall's Forsaken expansion. And if you want to unlock the Moments of Triumph title, which requires completing all of the triumphs, you'll need to own the Destiny 2: Forsaken Annual Pass.
To be honest, this is a little bit confusing. But that confusion goes hand in hand with the approach Bungie is taking with expansions and DLC content in the future. Destiny 2 is going free-to-play in a sense, offering up the base game plus its first two expansions at no cost come September. But for some reason, Bungie didn't see fit to include Forsaken and its Annual Pass in that package, which would've put the entire player base on the same starting ground and given everyone a more clear path forward.
When Shadowkeep arrives in a few months, we expect a lot of players to be confused about what they can access and what they still need to buy; just as they are now, with part-time players suddenly realizing they need to own a season pass for something they assumed was free. We hope for Destiny 2's sake that the waters are a lot less muddied post-Shadowkeep. After all, it's now an independently developed and published game. That means there's very little room for error.
Destiny 2: Shadowkeep arrives for PC, PlayStation 4 and Xbox One on Sept. 17, 2019. A Google Stadia version will follow when that service launches.