Twitch Streamer Shroud Feels Earthquake, Keeps Playing Apex Legends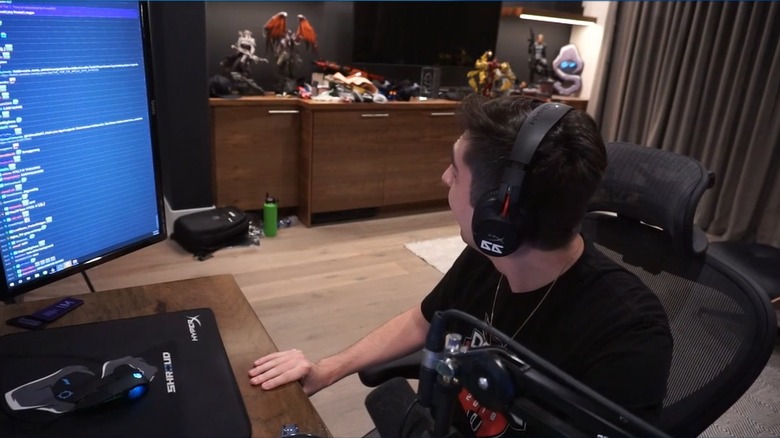 If you felt an earthquake happening in your area, how calm would you be about it? Would you be composed enough to keep playing video games on your Twitch stream?
Former esports pro and popular Twitch streamer Shroud got to answer that question this past weekend. A magnitude 7.1 quake shook southern California, according to PC Gamer, and as it so happens, Shroud was right in the middle of streaming Apex Legends.
He let out a few curse words, quite understandably, as did one of his teammates, who was playing in Las Vegas and also felt the quake. Then the team ultimately had to make a decision.
"What do we do?" Shroud asked, watching his mic stand and monitor shake very visibly on his desk.
"Play through it," responded one of his teammates. "Mother Nature ain't stoppin' me today."
According to the government's official website for earthquakes, there were several quakes and aftershocks that occurred this past weekend in addition to the big one. It's not clear from Shroud's Twitch clip whether he experienced the main earthquake or one of the ensuing aftershocks. This is probably an appropriate time, however, to educate the video game community on the safety measures one should take should an earthquake strike.
Stand under a door frame. Get under a desk. Protect that wonderful head of yours in some way. Please don't keep streaming Apex Legends, even if a quake seems relatively harmless.
Fortunately, Shroud and his Apex crew made it out unscathed. And PC Gamer is even reporting that the squad went on to win that match. That has to be upsetting to those who match up against Shroud in Apex or just about any other shooter. You can literally shake the entire room he's in and he'll still win.
And speaking of Apex Legends, Season 2 arrived very recently. So if you've yet to jump in and check it out, there's no better time than the present. According to reports, the Battle Pass is much improved, and the game's challenges are far easier to complete this time around. Good luck.