Borderlands 3 Will Include Apex Legends' Popular Ping Feature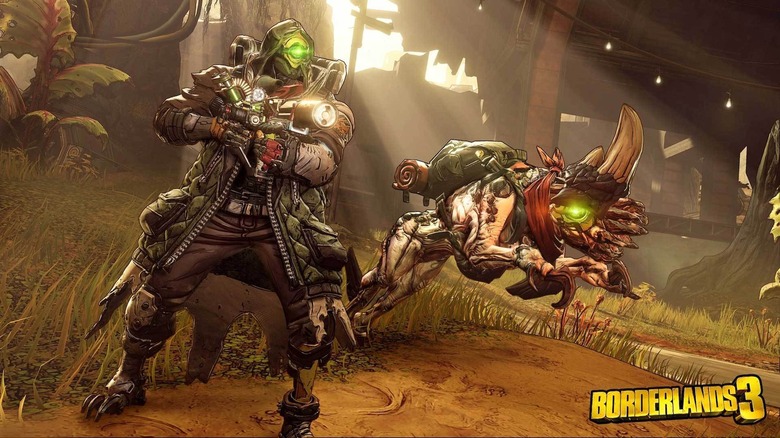 Yet another multiplayer shooter is adding the super useful ping feature found in Apex Legends, and this time, it's Borderlands fans who stand to benefit.
VG247 is reporting that Borderlands 3 will have a ping system of its own when it arrives in September, making it easier for co-op partners to communicate with one another without using voice chat. In Apex Legends, ping has been crucial in helping random teammates call out enemies, tag weapons and ammo, and give out other directions. And the feature has become such a staple of the battle royale genre that both Fortnite and PlayerUnknown's Battlegrounds have added their own takes.
Advertisement
In Borderlands 3, the feature works much as it does in other shooters. A video uploaded by Gearbox, which you can watch here, shows the ping system in action. It looks pretty, pretty good.
And that's not all that's coming to Borderlands 3. There are also some other accessibility features planned for the game that should make it easier for far more people to play. On Xbox One, for instance, Borderlands 3 will support the Xbox Adaptive Controller, which allows for different types of buttons, pads and sticks to be used in place of a traditional gamepad. The ability to remap controls will be worked into the game, enabling players to assign commands and actions as they see fit. And something called 'level-syncing' will enable players to team up with anyone, regardless of what level that other player is. These features should help bring a lot of newcomers into the Borderlands universe; hopefully the game gets to the finish line without any other negative stories popping up.
Advertisement
We're not too far off from the release of Borderlands 3 now. The game arrives in a little more than two months, dropping onto PC, PlayStation 4, and Xbox One on Sept. 13. We'll likely see some additional gameplay videos and trailers creep out in the days and weeks ahead, so stay tuned.