Mortal Kombat 11 Director Reveals First Look At Sindel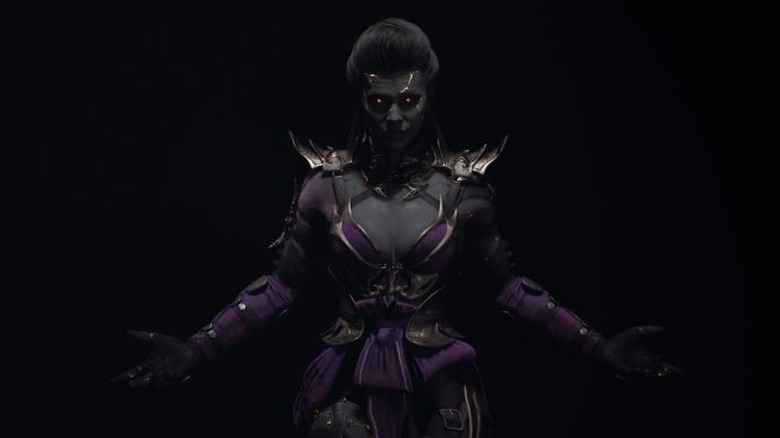 On May 31, NetherRealm Studios announced the addition of Shang Tsung, Nightwolf, Spawn, Sindel, and two guest characters to Mortal Kombat 11 as part of the upcoming Kombat Pack. Shang Tsung, the first DLC character, has joined the fray, launching into early access on June 18. Since his release, MK11 players have eagerly awaited more details regarding the five additional fighters.
Advertisement
Mortal Kombat 11 director and co-creator Ed Boon shared the first render of Sindel on Twitter this morning, reigniting the fan fervor. The caption "7 deadly Sindels" accompanied the image which shows Sindel as a Revenant. Beyond her new base look, the post does not reveal the cosmetic options that will accompany the character or when fans can expect her to join the roster.
For those unfamiliar with the history of the franchise, Sindel debuted back in 1995 as part of Mortal Kombat 3. In previous iterations, the series has portrayed her as the wife of Shao Kahn and mother of Kitana, both characters that feature in Mortal Kombat 11. She has appeared in several Mortal Kombat entries, including two films: Mortal Kombat: Annihilation and Mortal Kombat: Legacy. Sindel has a strong affinity with aerial magic, allowing her to levitate and manipulate sonic waves. This affinity is the source of her most well-known move, a piercing scream that stuns her opponent.
Advertisement
It's unclear when NetherRealm Studios will release Sindel as a playable character. Based on the order of the names listed in the Kombat Pack reveal trailer, players will likely see Nightwolf and Spawn unveiled first. Though not set in stone, this could mean you have a long wait ahead before you can take on the notorious Queen of Edenia.
Prior to Mortal Kombat 11's release, a Redditor shared an alleged leak predicting the addition of Sindel, Nightwolf, Spawn, and Shang Tsung to the game, alongside five other DLC characters. As the Kombat Pack has confirmed part of the leak, you may see the other leaked characters, which include the Joker and Terminator, added in future content packs.