MrDeadMoth Pleads Guilty To Assaulting Pregnant Partner During Twitch Stream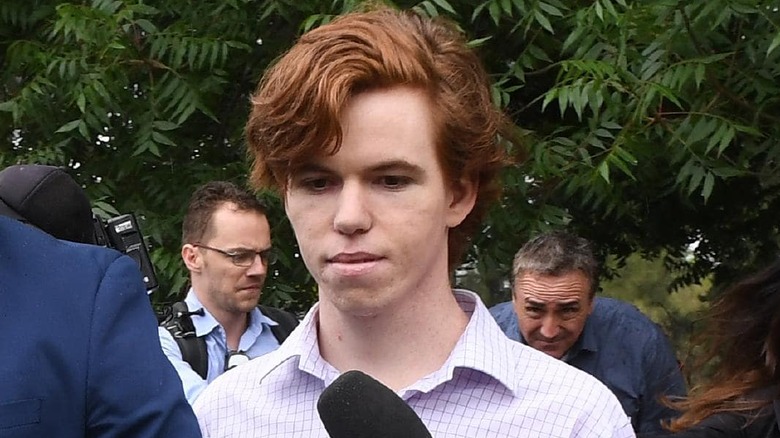 26-year-old Luke James Munday of Sydney, Australia, better known as former Twitch streamer MrDeadMoth has plead guilty to common assault. The assault occurred on December 10, 2018 while Munday was streaming Fortnite on Twitch. Though the attack unfolded offscreen, the broadcast captured audio of what occurred and quickly spread on social media.
Based on the recording and court documents, Munday's partner, Grace Campbell, asked him several times to stop playing the battle royale game and join his family for dinner. When he did not end the stream, she grew frustrated and threw objects at him and his computer, including a kettle. Munday then slapped her in the face and held her down on the ground. A loud slapping sound, along with Campbell's cries and the frightened reactions of their children can clearly be heard in the recording, indicating that they witnessed the attack.
"I just held her down because I wanted her to stop," Munday said in his official statement. He will receive sentencing on August 26 and faces up to two years in jail. The court also charged Campbell with two counts of common assault, as Munday sustained minor injuries from the objects she threw at him. Though granted bail, she must report to the police station three times per week. 
Following the incident, Twitch suspended Munday's channel; however, as is often the case, this punishment proved temporary. When Twitch lifted the suspension 14 days later and Munday returned to streaming, it led to a massive backlash on social media. Breaking under the pressure, Twitch permanently banned him from the streaming platform.
This is not the first time that Twitch bans have sparked controversy, with many critics accusing the company of showing favoritism to its top streamers. A prime example of this is Dr Disrespect, who broke California law by live streaming in public bathrooms several times during E3 2019. Though his actions got him booted from the conference, Twitch only suspended his account for two weeks. With more of these incidents cropping up, Twitch may need to commit to a more transparent disciplinary policy or face mounting criticism.