Nintendo Switch Online Adding Two NES Games, New Rewind Feature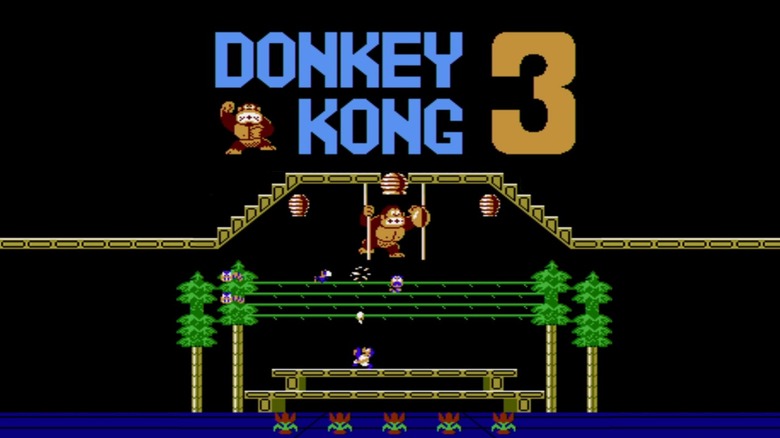 Nintendo Switch Online subscribers, listen up; there's an update coming next week, and what it offers might interest you.
Nintendo Life is reporting that two new NES games are coming to Nintendo Switch Online on July 17, along with a new Rewind feature that lets you skip backward in a game. The two new games are Donkey Kong 3 and Wrecking Crew, both early NES classics. But it's the rewind feature that really has our attention, because it finally makes playing some of the more challenging NES games a little less frustrating.
Advertisement
Imagine playing Punch-Out!! and not having to revert to a save state every time you miss a dodge and get knocked out. Or playing Super Mario Bros. 3 and being able to rewind to the point before you missed a key jump, instead of having to start the stage over, or again, having to rely on a save state. The Rewind feature should serve to get you back in the game faster, giving you the opportunity to right a wrong or test out some different strategies in your favorite NES titles.
We weren't really expecting Nintendo to do much with the NES portion of Nintendo Switch Online other than add some games every once in a while. Seeing the company add a new feature to the Switch Online emulator is promising, as it means more could come in the future.
Advertisement
We're a week out from seeing this update on Nintendo Switch, so you'll have to hold tight until next Wednesday. In the meantime, there's already been some pretty big Nintendo news this morning, as the company just announced a handheld-only version of the Switch called the Nintendo Switch Lite. If you're a fan of the big N, you might want to go check that story out.
We'll keep you updated should any other new features come to Nintendo Switch Online.