Splinter Cell VR Reportedly In Development For Oculus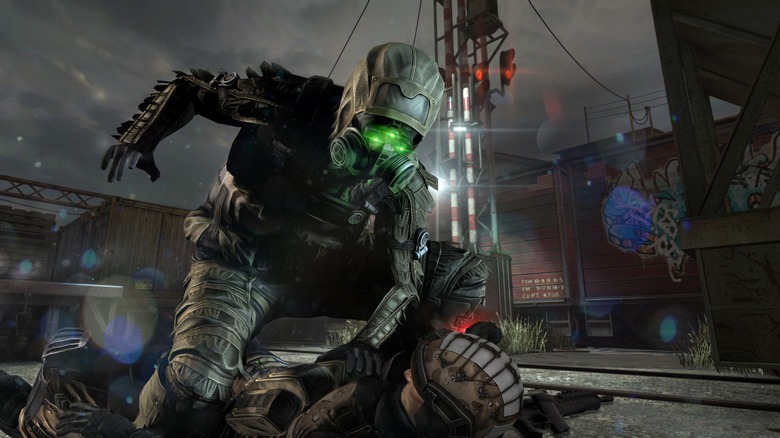 That long-awaited Splinter Cell game — the one we've been hearing rumors about for years — might finally be in development. But don't get too excited just yet.
IGN shared a report from The Information about Facebook's grand plans for gaming. They apparently revolve around the company's Oculus VR headsets, which is unsurprising, as Facebook paid quite a bit for Oculus back in 2014. It seems Facebook is keen on buying a game studio to help speed things along, and also wants to work with some third-party studios and publishers to bring their games to the Oculus platform. And that's where Splinter Cell comes in, as Ubisoft looks to be one of Facebook's early partners in the effort.
Advertisement
Development on a VR Spinter Cell title is reportedly underway, along with a virtual reality take on the Assassin's Creed franchise. The AC news might not be a shock to some, as Ubisoft has already spun off the series in a few different ways. But Splinter Cell is something fans have been asking for repeatedly, presumably in the style of every other Splinter Cell game that's come before.
One could look at this development as positive news. If Ubisoft is allowing Splinter Cell to be revived for a VR title, it could be because the company also has plans to bring Sam Fisher back on PC and consoles. On the other hand, if Splinter Cell only makes its return in VR and doesn't see the light of day elsewhere, that might leave some longtime fans of the franchise feeling mighty salty.
Advertisement
There's no word yet on when we can expect to see the Splinter Cell and Assassin's Creed VR games. The two new Oculus VR headsets — the Quest and the Rift S — only came out this past May, so it's possible we might not see Ubisoft's VR titles for another year or two.
We'll keep you up to speed should more information come to light.