Psychonauts 2 Release Pushed Back To 2020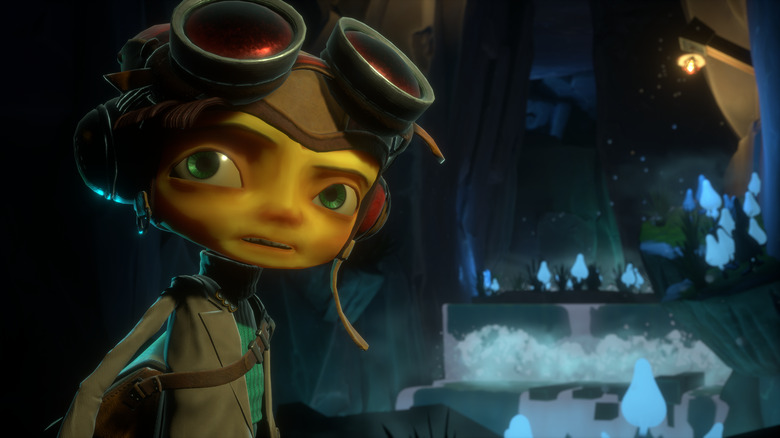 Psychonauts 2, originally scheduled for a 2019 release, needs a little more time in the oven. The game is now set to arrive sometime in 2020, after Double Fine announced on the game's Fig crowdfunding page that a delay was necessary in order to ship the best product possible.
Advertisement
"We're now targeting next year for release," Double Fine stated on Fig. "We know it's always disappointing when you have to wait a bit longer, but we also know that you're an amazing, supportive bunch who — just like us — want the game to be as good as possible. So we're hopeful you'll understand!"
Other than a shift for the game's release window, you won't find much else that's changing. Double Fine was recently acquired by Microsoft, with that announcement coming at the E3's Xbox conference this year. But that acquisition is not affecting the platforms Psychonauts 2 will ultimately release on. Double Fine committed to delivering Psychonauts 2 on PC, PlayStation 4, and Xbox One, and it appears the studio will be able to keep that promise despite its new ownership. In fact, Microsoft will now be publishing Psychonauts 2 instead of Starbreeze, and Double Fine reiterated that it'll be able to keep all of its promises to the game's backers, "and that includes bringing the game to PlayStation 4!" the studio said.
Advertisement
So you'll have to wait a little while longer to play the latest in the Psychonauts series. But if you've never played the original, there are still ways you can do that today. The game is available on PC via multiple storefronts, including Steam and GOG. You can also purchase Psychonauts on PlayStation 4 thanks to that console's native PS2 emulation. And Xbox fans can check out Psychonauts on Xbox One by either inserting an original Xbox Psychonauts disc or by purchasing the game via the Xbox Store.
We'll update you once we have a firm Psychonauts 2 release date.