Halo Co-Creator Unveils Disintegration, A New Sci-Fi FPS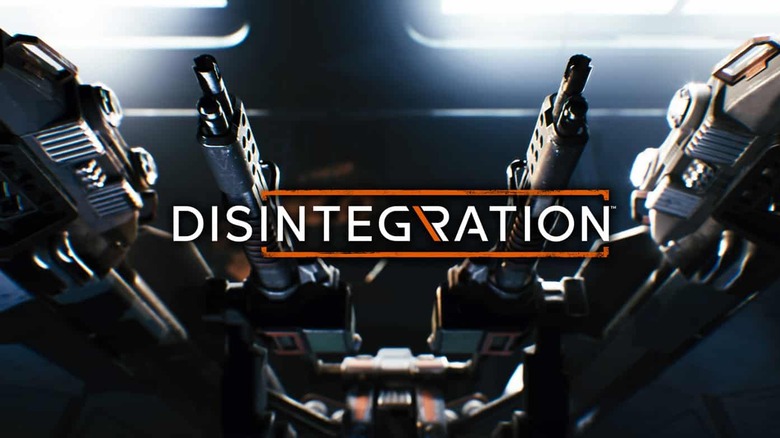 Marcus Leto, one of the co-creators of Halo, has provided the first look at his upcoming title Disintegration. The sci-fi first-person shooter is in development at V1 Interactive, the studio founded by Leto following his departure from Bungie. 
Today's 45 second Announce Trailer displays various angles of what looks like a futuristic vehicle or aircraft, tricked out with guns. The full reveal for V1 Interactive's debut game will follow during Opening Night Live at Gamescom on August 19. The developer has kept details about Disintegration out of the public eye, sharing only a screenshot of an in-game environment at the close of 2018, along with hints they were working on a first-person shooter.
"The opportunity to create not only a new game, but this entire studio has been exhilarating," said Lehto. "It is great to be able to share what this amazing team has been working on, and we can't wait to introduce this new game that our team is building to the world next month."
Leto, Disintegration's game director, worked as the art director for Bungie's early Halo games. He played a large role in Master Chief's design in addition to other franchise icons like the Warthog vehicle. He also acted as the creative director for 2010's Halo: Reach. When Bungie shifted its focus from Halo to Destiny, Leto contributed to various projects before leaving to found his own studio. Several game development veterans have joined him at V1 Interactive, including artists and designers from Destiny, Halo, and Skyrim.
The announcement did not specify the platforms the game would launch on; however, according to IGN, V1 is targeting a release date within "the calendar year 2020, during Take-Two's fiscal year 2021 (April 1, 2020 to March 31, 2021)." Private Division, the company releasing Obsidian's Outer Worlds, will publish the game.