Turn-Based Strategy Game Age Of Wonders 3 Is Free On Steam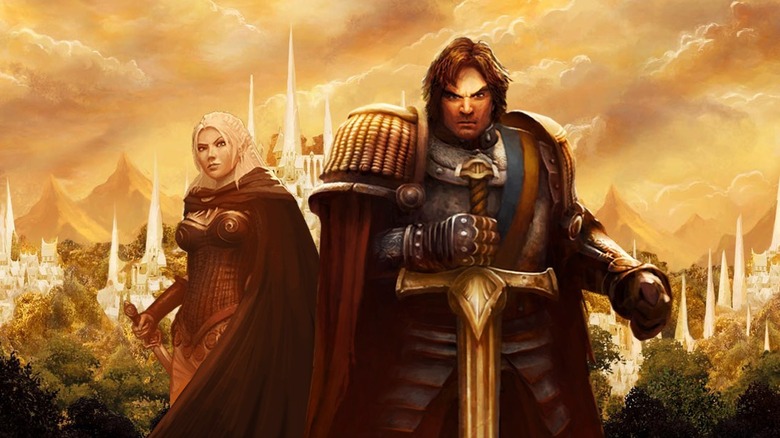 Netherland-based developer Triumph Studios has announced a giveaway for the fourth entry in their award-winning strategy series, Age of Wonders. Starting today, you can download Age of Wonders 3 for free on Steam. Anyone who picks up the game during the promotional period will score 10% off the Premium Edition of the upcoming Age of Wonders sequel Planetfall.
Age of Wonders 3 takes place in a traditional fantasy world and features genre mainstays like elves, orcs, sorcerers, and druids. Planetfall introduces an all-new sci-fi setting to the franchise. Players will have six factions to choose from, ranging from dinosaur-riding Amazons to the cyborg-zombies that make up the Assembly. Featuring multiple ways to play, Planetfall lets you build your empire using conquest, diplomacy, or powerful technological advances. The game includes a single-player story campaign, a new skirmish mode, and three multiplayer options: online, hotseat, and asynchronous.
"Progress through each faction's missions using your wits, military strength and diplomacy, exploring planetary ruins and encountering other survivors as you unravel the history of a shattered civilization," says the official description. "Fight, build, negotiate and technologically advance your way to utopia in a deep single player campaign, on random skirmish maps, and against friends in multiplayer."
The Age of Wonders: Plantefall Premium Edition includes the Season Pass, granting access to the three upcoming expansions. It also comes with the following Deluxe Edition content: Exclusive Jack Gelder Avatar Costume, Bravado Bundle Cosmetic Pack, Spacerpunk Cosmetic Pack, and Infested Worlds Scenario Planet. Normally priced at $89.99 on Steam, downloading Age of Wonders 3 grants $8.99 off, reducing the cost to $81.
The Age of Wonders 3 giveaway runs from July 11 thru July 15. Age of Wonders: Planetfall releases on Windows, Xbox One, and PlayStation 4 on August 6, 2019. Pre-order the game to receive the Paragon Noble Cosmetic Pack.