Bully 2 Once In Development But Cancelled By Rockstar According To Alleged Leak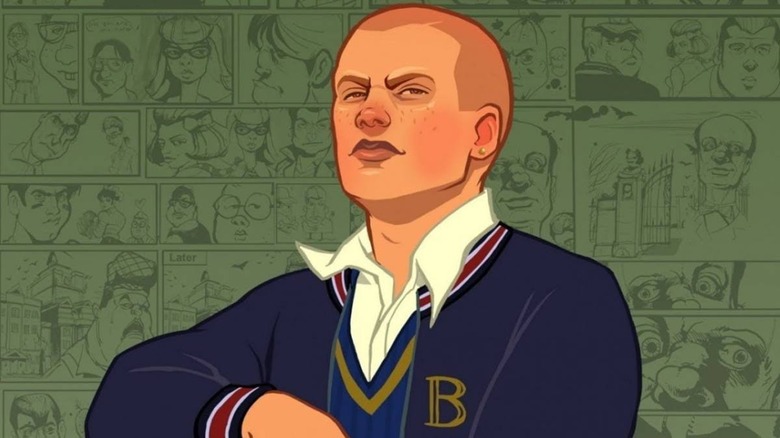 Over a decade has passed since Rockstar released Bully back in 2006. Fans of the game have spent the last 13 years awaiting news of a sequel but, despite receiving excellent reviews and selling over a million copies, the developer has never confirmed plans for Bully 2. Based on the latest rumor circulating through the community, Bully 2 once entered development at Rockstar; however, the company later cancelled the project.
Advertisement
This report comes from YouTuber SWEGTA who received the information from Reddit user fika122. Based on the video, fika122 spoke with an alleged former Rockstar employee, providing screenshots of the conversation to verify its legitimacy. The developer claims to have worked on an unannounced project for PlayStation 3 and Xbox 360 at Rockstar Games from 2008 to 2009. 
The developer implies that Rockstar cancelled Bully 2 without warning, resulting in lay-offs. Before they departed the company, they worked on a climbing system, new pranks, and the ability to dive into trashcans. The story would have centered on Jimmy Hopkins, with events unfolding during summer vacation at his stepfather's house. Jimmy's new step siblings would have acted as the title's antagonists. Players could have explored both the town and neighboring summer camp.
Advertisement
According to SWEGTA, the leak comes from a legitimate source. Though he declined to share the developer's name, the individual in question allegedly received credit for his work on Bully. Their LinkedIn and portfolio also reflect their time at Rockstar and the YouTuber confirmed that the Twitter account involved in the conversation with fika122 belongs to the developer. Even with these references, the absence of a named source keeps this leak firmly in the unconfirmed category.
Should the details of the leak prove true, given the timeline, Rockstar could have started work on a new version of Bully 2. Several rumors have surfaced since Bully's release, with the latest claiming that Bully 2 will focus on Jimmy's time at university.