Gears 5 Won't Feature Smoking After Anti-Tobacco Group Intervenes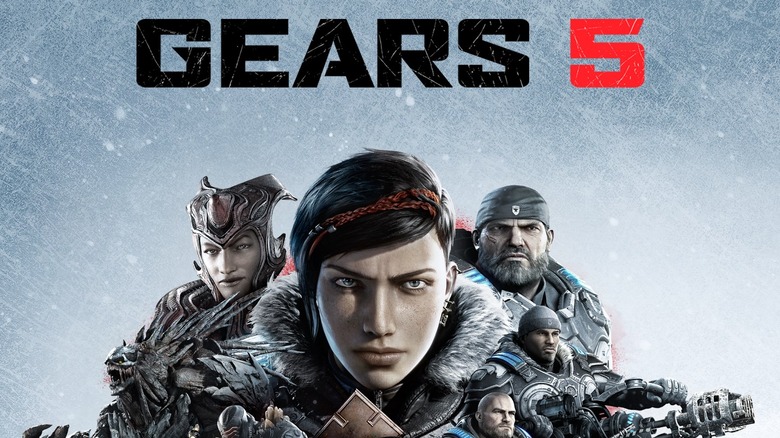 Past Gears of War titles have sometimes shown characters using tobacco during their story campaigns. According to developer The Coalition, however, that won't be happening in Gears 5 or in any Gears game going forward.
Variety reports that Gears 5 is stripping out all references to tobacco use in the title, after anti-tobacco organization Truth Initiative made contact with Turner's ELeague about making the change. ELeague, which will serve as the home to Gears 5's professional scene, then reached out to Microsoft and The Coalition about the issue. And from there, all three worked together to ensure tobacco was removed from the game entirely.
In a statement, The Coalition's Rod Fergusson explained the move.
"I've seen firsthand the devastating impact of smoking," Fergusson said. "It's always been important for me to not use smoking as a narrative device, which is why we made the conscious choice to avoid highlighting or glorifying smoking in 'Gears 5' and throughout the Gears of War Universe going forward."
ELeague's Seth Ladetsky, speaking about a game where players shoot each other and burrow into each other's bodies with chainsaws, noted that Gears going tobacco-free was "the right image for ELeague — and the game itself — to project."
On one hand, we can see Microsoft, The Coalition and ELeague believing this is a positive change. Gears 5 is going to be a Mature-rated title, sure, but kids are ultimately going to play it, and there'll undoubtedly be some young players involved in esports around the title.
On the other hand, however, people in the world smoke. They just do. It's not a healthy habit, and it's certainly not one you'd want to "glorify" as Rod Fergusson put it. But neither are many other actions a player might take in video games, including in Gears 5.
It's kind of surprising that Microsoft and The Coalition would cede creative freedom in this way. It's probably not something you'd see Naughty Dog do, for example, if someone demanded that Sully from Uncharted no longer smoke cigars. From what we've read, it sounds as though tobacco use was originally in Gears 5 before being ultimately removed at the behest of Truth and ELeague. Like it or not, that's not going to sit well with some fans of the series.
Gears 5 hits PC and Xbox One on Sept. 10, 2019. We'll have more news on the game for you as it comes in.