Amazon Prime Day Arrives With Loads Of Gaming Deals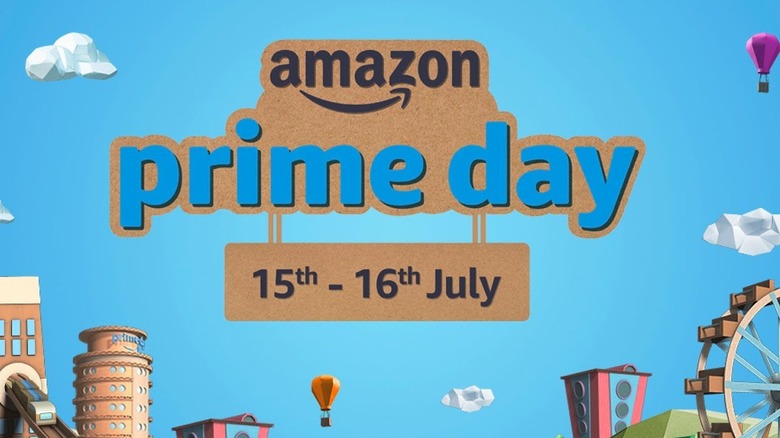 If you're someone who uses the internet, you're going to have a very hard time avoiding Amazon Prime Day. So why not learn about some of the killer gaming deals happening during the event?
To start, there's a pretty wicked sale on the 1TB PlayStation 4 Slim. For just $250, you'll net the console and a controller, plus copies of Marvel's Spider-Man and Horizon Zero Dawn Complete Edition. It's not quite as good as the $200 Black Friday Spider-Man bundle, but it's still worth a look if you've yet to pick up a PlayStation 4. And don't fret if you already have a PS4 sitting around; both Spider-Man and God of War are also on sale for $20 each. Not bad.
Also making an appearance during this year's Prime Day event is the ultra-rare Nintendo Switch game discount. Pokemon: Let's Go! Eevee is currently selling for $30, which is a pretty substantial cut when you consider this is a Nintendo-published game, and they almost never get discounted that deeply. And Crash Bandicoot N. Sane Trilogy is also selling for $20 on Switch, which is a steal for fans of the one-time Sony mascot.
As far as third-party titles go on PlayStation 4 and Xbox One, you can nab Kingdom Hearts 3 for a cool $20, along with Shadow of the Tomb Raider and Spyro: Reignited Trilogy at that same price. Sekiro: Shadows Die Twice is down to $45 on both platforms, and Call of Duty: Black Ops 4 will cost you just $25. Sure, there's a new CoD on the way, but when have you ever seen a game in the series get that cheap that quickly?
Finally, it's worth mentioning that the Xbox One S All-Digital Edition is selling for the $199 it should probably cost all the time. And a three-month Xbox Game Pass Ultimate subscription is also on sale during Prime Day for $30. That deal essentially gets you a free month of the service, and grants you access to Xbox Game Pass on both Xbox One and PC, and Xbox Live Gold.
Prime Day is a bit of a lie in that it'll be happening both today and tomorrow, so you have until the event wraps up tomorrow night to secure any deals that might interest you.