Apex Legends Dev Respawn Is Coming For The Game's Cheaters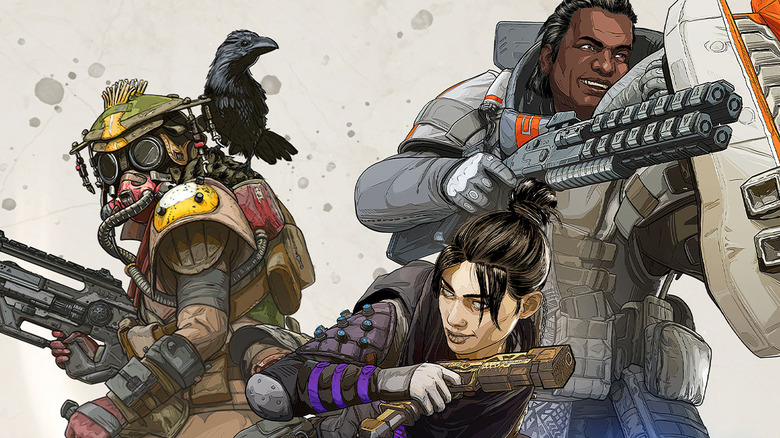 Battle royale shooter Apex Legends has a cheating problem, and it appears developer Respawn Entertainment is finally ready to drop the hammer in a serious way.
Respawn addressed the increase in Apex cheaters on Reddit (via IGN), stating that it's aware "reports of cheaters, especially in Ranked, have been a hot topic." From there, studio laid out exactly what it intends to do to combat the issue.
Advertisement
According to the Reddit post, Respawn is actively working on one solution that utilizes machine learning. This particular fix will "create behavior models that detect and auto ban cheaters," which sounds downright remarkable if it actually works as intended. Other solutions include requiring two-factor authentication on high-risk accounts, better identifying potential spam accounts before they're even created, focusing more on identifying cheats before they become widespread, and — perhaps the best one yet — matching cheaters up against one another.
Respawn also wants to look into penalizing those who party up with cheaters, so if you've been riding in the backpack of someone actively using cheats in Apex Legends, you might want to stop that right now. And Respawn hopes to throw more resources at the problem in the future, either hiring more people or employing more tech to make sure cheaters get caught.
Advertisement
"As we've said before, the war against cheaters will be ongoing and remains a high priority for us," Respawn stated. "There will always be work to do, improvements to make, and new things to adapt to."
Season 2 of Apex Legends is now live, and though the game's second try at the Battle Pass is a marked improvement over the first, the game is reportedly having a hard time keeping streamers (and those who view them) interested. Fortnite appears to have regained its crown in that respect, though there are still plenty of people playing Apex Legends and plenty of reasons to go back and check it out.
We'll have more Apex Legends news for you as it comes in.