Fire Emblem: Three Houses Will Include Same-Sex Romance Options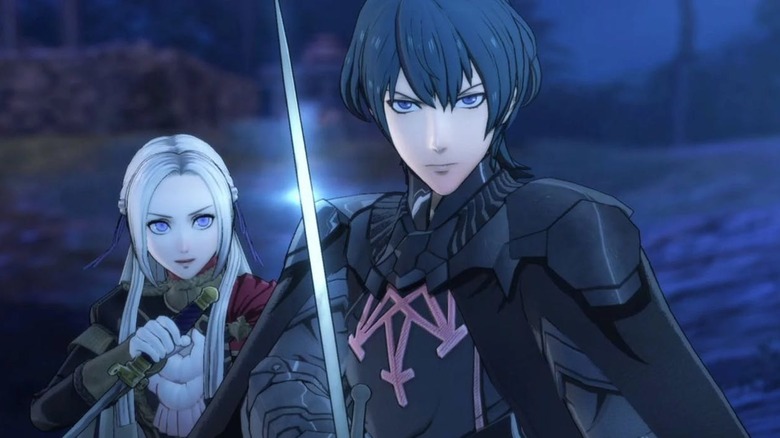 Though previously rumored, Nintendo of America has confirmed that Fire Emblem: Three Houses will include same-sex relationships.
According to a recent report from USGamer, a Nintendo of America representative confirmed the upcoming tactical RPG would feature relationship options between members of the same sex. They declined to share which characters this option will affect to avoid spoiling important details within the Three Houses storyline. Based on the leak that popped up last month, female protagonists will have several female romantic partners to choose from, including Edelgard, Dorothea, Rhea, Mercedes, and "adult" Sothis. In contrast, the game will only include one same-sex option for male protagonists, a character named Lindhardt. 
Should the leak prove true, it seems Fire Emblem fans hoping for a more equal representation of heterosexual and LGBTQ+ romance options may be disappointed. "Fire Emblem has a very large gay fanbase, and romantic supports are a staple and a huge draw for many players," said one fan. "It's not acceptable that gay male players are most likely once again stuck with one choice, and aren't offered anything near the variety that straight players have." Compared to the Fire Emblem: Fates series, which included one female and one male character for players to engage in a same-sex relationship with, it seems Nintendo has made some progress.
Despite predicting the inclusion of same-sex relationship options in Three Houses, the character-specific details provided by the supposed leak could still prove inaccurate. Another rumor stating that Three Houses will be the longest Fire Emblem game so far recently circulated. Based on translations of an interview with French site Jeuxvideo, it took Fire Emblem director Yoshiyuki Kusakihara 80 hours to beat a single House Path without skipping cutscenes. With three houses to choose from – the Black Eagles, Blue Lions, or Golden Deer – players may have well over 100 hours of gameplay to look forward to.
Fire Emblem: Three Houses comes to Nintendo Switch on July 26, 2019.