Devotion Won't Return To Steam "In The Near Term," Devs Issue Another Apology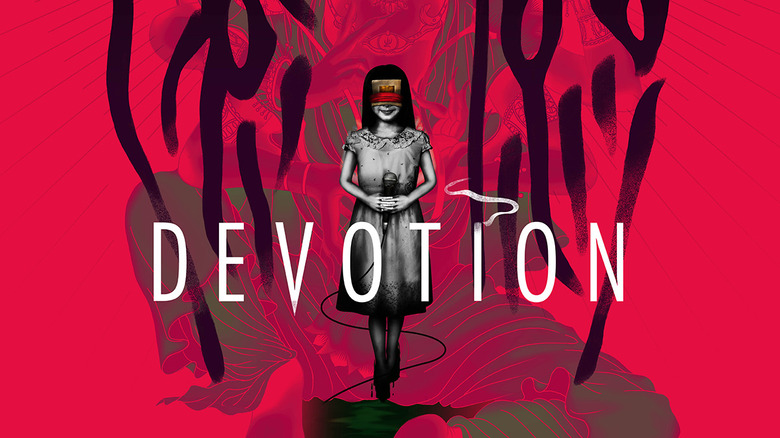 Taiwanese game developer Red Candle Games has issued another statement regarding the status of their first-person psychological horror title, Devotion.
Following its February launch, players discovered an in-game poster reading "Xi Jinping Winnie the Pooh moron." In 2017, Chinese censors banned Winnie the Pooh references on social media after discovering the use of the children's character as a stand-in for President Xi to skirt around restrictions against mocking the leader. Faced with the sensitive content, Red Candle's co-founders issued an apology on Devotion's Steam page.
"It was until we received a private report made by a player on February 21 that we realized what was exactly written on that art material. Upon learning of this, we immediately replaced the art material within an hour," said the developer. "The words written on the art material does not stand for Red Candle Games' stance, nor is it in any ways related to Devotion's story and theme. However, even if this was caused by an individual behavior, as a whole, it is Red Candle Games' responsibility."
Red Candle also revealed the termination of their partnership with the game's publishers Indievent and Winking Entertainment, stating they would "take full responsibility to compensate the relevant loss based on the contract." On February 25, the developer pulled Devotion from Steam "to have another complete QA check." In the subsequent months, the game has not returned to the platform.
Despite cutting ties with Red Candle Games, the Chinese government revoked publisher Indievent's business license earlier this month because of the incident. Today, Red Candle Games issued a new statement regarding Devotion, once more asserting that Indievent was not at fault. 
"This incident has significantly and adversely impacted all parties," the company said on Twitter. "Our partner has been making every effort to assist Red Candle. While mediation is still in progress, Red Candle's co-founders have reached a unanimous decision to not re-release Devotion in the near term, including but not limited to obtaining profit from sales, revision, IP authorization, etc. to prevent unnecessary misconception." 
"If, in the future, the public would be willing to view this game rationally and allow us the opportunity to rebuild trust with our players, Red Candle would reconsider re-releasing Devotion."