Borderlands 3 Will Have Cross-Play, But Not At Launch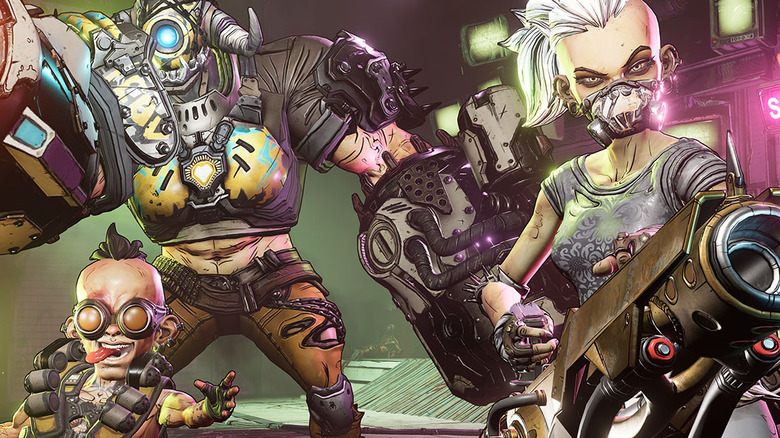 Later this morning, the official Borderlands website will play host to something called a "Celebration of Togetherness." Fans of the series thought the event might have something to do with cross-play coming to Borderlands 3; Gearbox CEO Randy Pitchford, however, quickly set the record straight.
"Some folks may be speculating that this thing tomorrow may be about cross play," Pitchford tweeted yesterday, according to Game Rant. "Tomorrow's thing is awesome, but *not* about cross-play. But, Good News: We are committed to supporting cross-play for Borderlands 3 with our partners as soon as practicable after launch."
Well, if that isn't the weirdest way possible to announce a new feature.
Believe it not, cross-play was not a given in Borderlands 3. It's been rumored for some time, and Borderlands 3 was even designated as a cross-play title at one point by Microsoft's digital store. But the most Gearbox would commit to was that it could happen, or maybe the studio would look into it at some point. Pitchford's tweet has confirmed for the first time that cross-play is, indeed, coming to Borderlands 3 in the future. It won't be when the game launches in the middle of September, likely to the dismay of some players. But the ability to play with people on other platforms will make its way into Borderlands 3 once Gearbox gets things figured out on the back end.
In the meantime, we're not quite sure what to make of this "Celebration of Togetherness" event that's taking place pretty soon. We'll definitely have eyes on it when it starts at 7 a.m. PT, and we'll report back if anything noteworthy occurs. It could be a new trailer for the game. It could be an hour of card tricks. Who knows.
Borderlands 3 comes to PC, PlayStation 4, and Xbox One on Sept. 13. The game is also confirmed for Google Stadia, though there's no word on when the title will arrive on that platform.