Resident Evil 5 And 6 Come To Switch On Oct. 29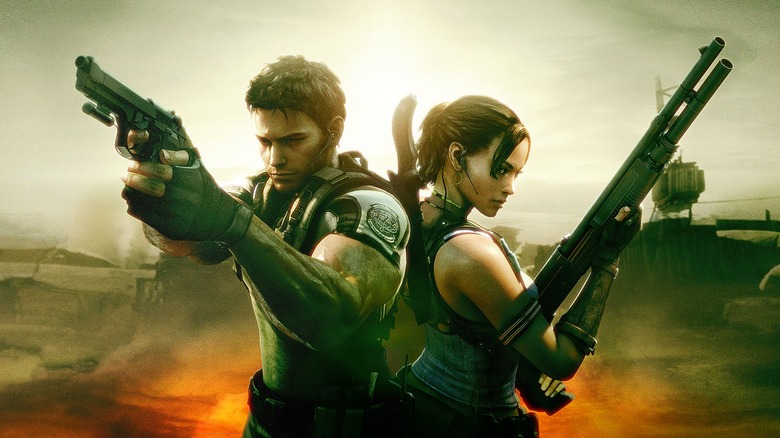 We've known for a bit now that both Resident Evil 5 and Resident Evil 6 were being ported over to Nintendo Switch. What we didn't know, however, was when exactly they'd come out. Now we do.
The official Resident Evil Twitter account announced today that Resident Evil 5 and Resident Evil 6 will simultaneously release onto Nintendo Switch just in time for Halloween: Oct. 29, 2019. As of now, the store pages for the games on the Nintendo eShop haven't been updated and still signal a Fall 2019 release for both titles, so we don't have any other solid information, such as pricing. Disappointing us even more is the fact that the announcement tweet linked to a blog post, which presumably would've offered more details. Unfortunately, it's a dead link, and the post it references does not yet exist on Capcom's blog.
Advertisement
There is at least some footage of both games running on Nintendo Switch out there, which could help you make a buying decision. GameXplain has some Resident Evil 5 video captured from E3, running in docked mode, of course. And an outlet called Nintendo World Report TV also has some video of Resident Evil 6, again, running docked. Both look pretty good, which isn't a surprise, considering these are ports of games from 2009 (Resident Evil 5) and 2012 (Resident Evil 6).
But the big factor for many will be price. If either of these titles come in at more than $20, we imagine some fans are going to have a hard time justifying the cost. We'll keep our eyes peeled for pricing details and will try to get you an update should Capcom make any announcements, or should the eShop get updated with the price of each game.
Advertisement
Resident Evil fans already have quite a bit of the RE library on the Nintendo Switch, and RE5 and RE6, which arrive on Oct. 29, will bolster that even more.
Now all the Switch needs is a port of the Resident Evil 2 remake.