New Nintendo Switch Model Announced, Will Focus On Improving Battery Life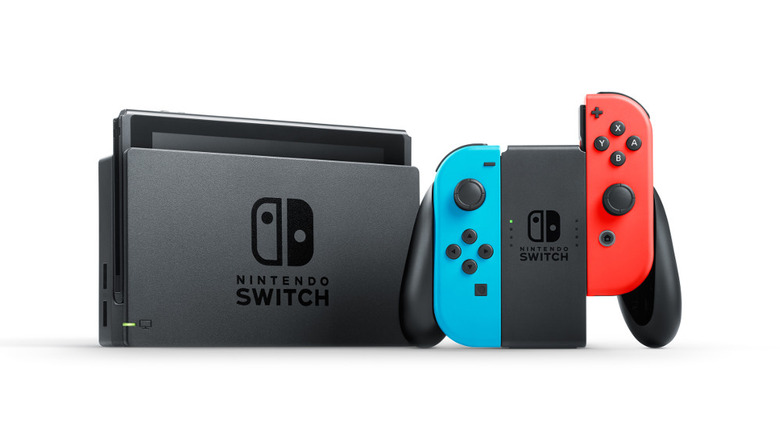 Nintendo is putting yet another Nintendo Switch model out into the wild; this time it's one that looks exactly like the regular Switch, but offers better battery life.
The news comes courtesy of the Nintendo website, where you can see that Nintendo ever-so-quietly added a 'compare' page to differentiate between the different Nintendo Switch models available. The older Switch, which is listed as model number HAC-001, is the original that delivers between 2.5 and 6.5 hours of playtime. Model number HDH-001 is the recently announced Nintendo Switch Lite, which improves on that figure by offering between 3 and 7 hours of battery life. And finally, the newest member of the family, model number HAC-001(-01), is the upgraded Nintendo Switch, which claims to last between 4.5 and 9 hours.
Advertisement
For comparison's sake, Nintendo uses The Legend of Zelda: Breath of the Wild to give you a sense of how long each Switch model will last. The original Switch can play Breath of the Wild for around 3 hours. The Nintendo Switch Lite can run the game for around 4. And the upgraded Switch model will let you play Breath of the Wild for around 5.5 hours.
IGN reports that this slightly updated Nintendo Switch will be available sometime in the middle of August. There's no word on pricing just yet, but it's presumed that this Nintendo Switch model will step in to replace the current model available at retailers, thus costing the same $299.99 you can buy a Switch for today.
And no, this isn't the much-heralded "Switch Pro" everyone's been hoping for. It's a small upgrade at best, meant to squeeze some extra playtime out of the current Nintendo Switch hardware. There still could be a more powerful Nintendo Switch on the way; one that offers better all-around performance and runs games like the upcoming Witcher 3 a little better. But it appears we'll have to keep on waiting for that one to arrive.
Advertisement
We'll update you once we have a solid release date for the updated Switch.