Fortnite's Save The World Mode Might Finally Go Free-To-Play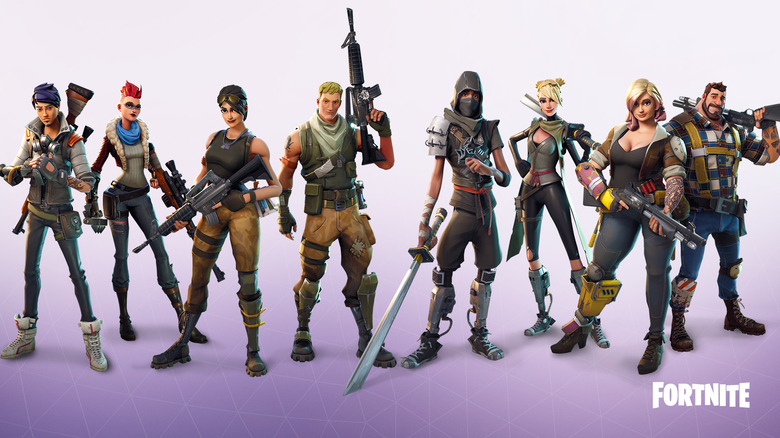 Fortnite: Battle Royale gets all of the attention these days, but it was actually the game's Save the World mode that came first. Now, after years of charging Founders for the privilege of playing, it appears Fortnite: Save the World is finally gearing up to go free.
The reporting comes by way of Polygon, which noticed that in Fortnite: Save the World's recent patch notes, Epic Games states that "Quests, missions alerts, and daily login rewards will now grant X-Ray Tickets instead of V-Bucks to players who are non founders." But as Polygon wisely points out, there is no way to play Save the World without being a Founder right now. You either purchase the Founder's Pack, which gets you access to Save the World and some extra goodies, or you simply can't play it.
It definitely lends credibility to the idea that Epic Games is finally releasing Save the World as a free-to-play product, just as the studio promised to so many years ago.
Save the World eventually took a backseat to Battle Royale in terms of Epic's priorities, but once upon a time, Epic Games had its eyes on Save the World becoming a free-to-play release, too. The move was delayed numerous times for a variety of reasons, leading to speculation by some that Epic might just kill the mode outright. And why not? Battle Royale was (and still is) certainly making enough money on its own; enough to fund Epic, support the launch of a new digital game store, strike countless deals for exclusives in that store, and support the acquisition of another game studio. Save the World just seemed to be eating up resources that could be used to grow Battle Royale even further.
But Epic stuck with Save the World, much to the company's credit. It's continued to support the early Founders of that mode, adding new content on a regular basis and giving those players more ways to earn V-Bucks to spend in the Fortnite store. And judging by the patch notes mentioned above, it'll continue to offer perks to those Founders that free players won't have access to.
There's no word yet on when Fortnite: Save the World might have its official free-to-play launch, and Epic Games isn't commenting on the matter at this time. We'll keep an eye out for additional news and report back as it comes in.