PUBG Sets Up Season 4 With New Lore And Erangel Map Update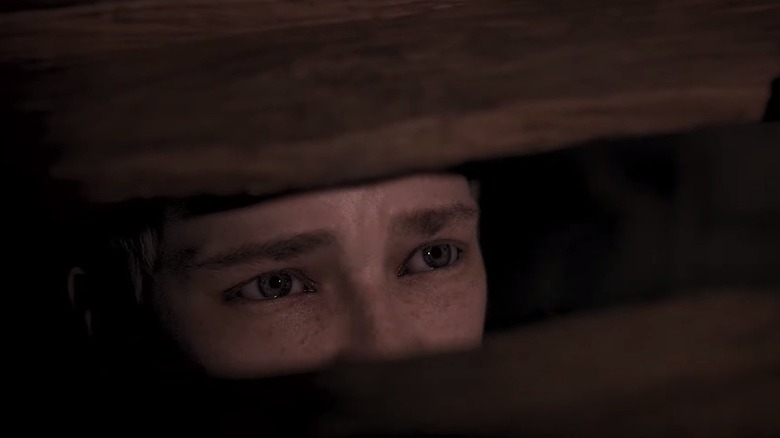 PlayerUnknown's Battlegrounds now has its own lore.
A new cinematic trailer introducing Season 4 tells the story of the first Lone Survivor of Erangel, the original PUBG map that forged the battle royale genre. "The island showed a scared boy that he could be a survivor. That's what I want for you. To meet your true self," says the narrator. "Will you find a person strong enough to conquer their fear? Or will you die because you were too weak to understand it?"
Erangel has received a major visual update for Season 4, including refreshed buildings, upgraded graphics, and other elements that provide a glimpse of the island's scarred past. "Since launch, millions of players have dropped into Erangel to take part in PUBG's heart-pounding take on Battle Royale," said the developers in a blog post. "It's with that same passion that we dove into this visual update with the goal of bringing our most classic map in line with our more recent offerings, all without losing the magic that made it a fan favorite in the first place." 
Changes include the addition of small buildings and terrain elements such as trenches, blast marks, camo nets, and abandoned tanks. The team also reduced grass density and saturation, along with overall brightness, based on player feedback. By purchasing the Survivor Pass 4: Aftermath, you can unlock skins and items that reveal more about Erangel's history. Through leveling your pass and completing missions you can earn over 100 available rewards.
Aftermath introduces the new cooperative mission system, which allows players to work together to complete mission objectives and earn rewards. You can also use BP to swap out more missions. Survivor Pass 4 runs for 12 weeks starting July 23 and concluding with server maintenance on October 15.
Update 4.1 is now live on the test server, with a full PC launch planned for July 24. The update will come to consoles towards the end of summer.