Id Software Studio Director Tim Willits Leaving Company After 24 Years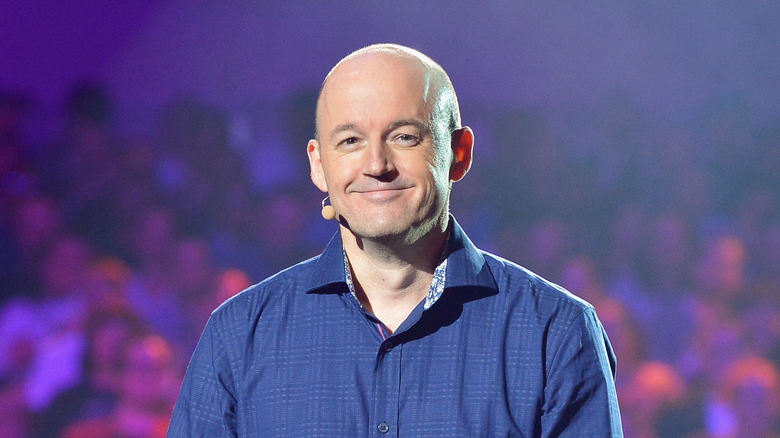 Charley Gallay/Getty Images
id Software studio director Tim Willits has announced his planned departure from the company following QuakeCon later this month.
"After 24 years, I've decided to leave id Software after QuakeCon," Willits revealed on Twitter. "I've been extremely lucky to work with the best people in the industry on truly amazing games. QuakeCon has been an unbelievable part of my journey and I look forward to seeing everyone at the Gaylord Texan."
Advertisement
Willits started at id Software as a level designer in 1995, rising through the ranks to his current position at new parent company ZeniMax Media. From Ultimate Doom to Rage 2, Willits has design or production credits on most of the id Software catalogue. A charismatic presenter, he often represented id Software at game shows and conferences.
Though he's had an impressive run, Willits butted heads with other id Software veterans, including co-founders John Romero and John Carmack, in 2017. During an interview with PCGamesN, Willits claimed that he created the concept for multiplayer-only maps during his work on Quake. When he presented the concept to Romero and Carmack, they allegedly dismissed it as "the stupidest idea they'd ever heard." Romero and Carmack refuted both of Willits claims, leading to a public conflict over blog posts and social media.
Advertisement
"All of the games currently in development are in very good hands, my departure will not affect any planned releases. id Software is packed full of amazing talent that will continue to develop (long into the future) some of the best shooters in the world," Willits assured in follow-up tweets. "After QuakeCon I will announce my future plans, where I am going, and what new exciting things I am doing. Stay tuned."
QuakeCon runs from July 25 through July 28. At age 47, it will be interesting to see where this next chapter in Willits' life takes him.