Limbo Is Free For Keeps On The Epic Games Store This Week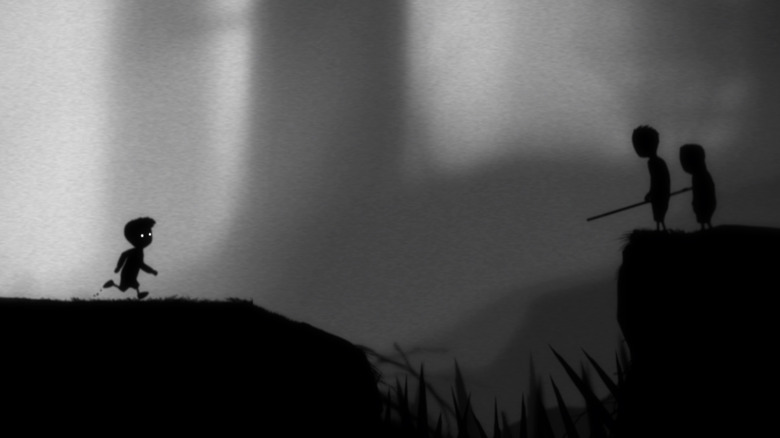 Limbo, the eerie platformer from indie developer Playdead, is the latest title to join the Epic Games Store's lineup of free weekly games. 
Drawing upon classic platformer mechanics, the black and white 2D side-scroller sucks you in with its haunting visuals, sound design, and gameplay. You take on the role of a young boy who enters the mysterious and often brutal realm of Limbo in search of his sister. Free of text, dialogue, cut scenes, and loading screens, it's easy to get swept up in the action as you maneuver through the game's twisted setting.
Described as a trial-and-death game, Limbo offers a relentless parade of gruesome deaths and challenging puzzles. These trials culminate in an evocative ending that has polarized players since the game's release in 2010. Love it or hate it, the experience will stick with you. 
Playdead first released Limbo for Xbox Live Arcade and has since ported the game to several systems, including Windows, PlayStation 4, and Nintendo Switch. The platformer has received critical acclaim across all platforms, with the price-to-playtime ratio cited as the biggest drawback. Originally priced at $15, Limbo offers 2-5 hours of gameplay. Playdead released Inside, a spiritual successor to Limbo, in 2016. 
Limbo replaces the hack-and-slash RPG Torchlight as this week's free for keeps game. Epic will follow the freebie with a double feature. Moonlighter and This War of Mine take over on July 25, marking the first time two titles will release simultaneously during the free games promotion.
"This War of Mine is an M-rated title, which may be restricted by Parental Control settings for younger players," explained Epic in today's announcement. "Whenever we choose a M-rated or PEGI-18 title as a weekly free game, we will also offer another free game that will be more accessible to players of all ages."