Rebel Galaxy Outlaw Launches For PC August 13 On The Epic Games Store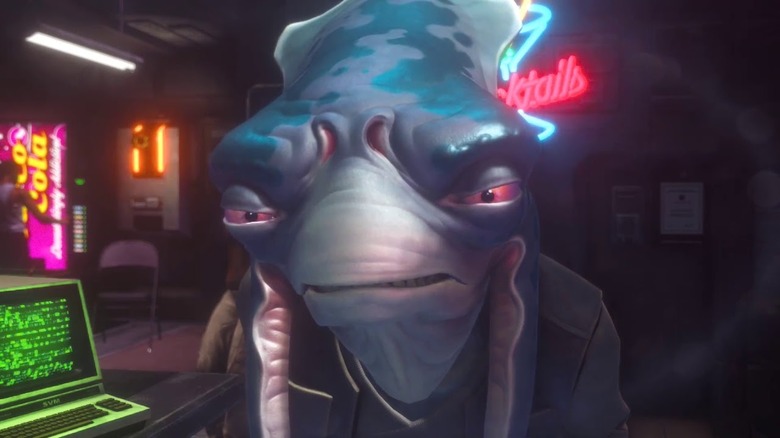 The prequel to Rebel Galaxy now has a PC release date.
Double Damage has announced a PC release date for Rebel Galaxy Outlaw alongside a new trailer. The space simulator launches through the Epic Games Store on August 13. A follow-up to 2015's Rebel Galaxy, Rebel Galaxy Outlaw reveals more about protagonist Juno Markev's checkered past, an outlaw and smuggler whose attempt to go straight did not take.  
Advertisement
"Out of cash, out of luck, out on the fringe. Juno Markev has a killer to tail, a debt to pay, and more trouble headed her way," says the official description. "Rebel Galaxy Outlaw takes place in a greasy, blue-collar world of outlaws, truckers, cops and thieves."
The game promises a full single-player campaign, high-intensity space combat, customizable ships, a killer soundtrack, and a cast of sketchy characters to befriend. You can also entertain yourself with 8-ball, dice poker, slot machines and arcade games. "Rebel Galaxy Outlaw drops you into a retro future of low moral fiber, killer explosions, and a galaxy's worth of dive bars," teased the developers in today's blog post. The game will not include multiplayer but fans of the franchise will be happy to know that you can now fly up and down.
Advertisement
Rebel Galaxy Outlaw is the latest in a lineup of timed Epic exclusives. For those avoiding the distribution platform you've got a bit of a wait ahead of you. The title launches on Steam on August 13, 2020, 12 months after its Epic debut. According to Double Damage, versions for PlayStation 4 and Nintendo Switch "are on the way," with no current plans in sight for a Xbox One release. Mac and Linux are also a no-go.
You can pre-order Rebel Galaxy Outlaw now for $29.99. If you haven't played the first game, it's currently available for 85% off over on Steam.