Fallout 76 Hotfixes Incoming, Meat Week Event Announced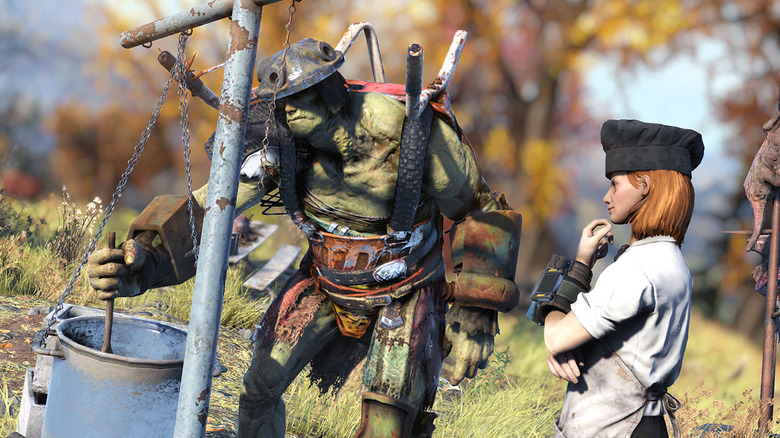 Following an outpouring of complaints about Tuesday's update, Bethesda has released the first of multiple planned hotfixes for Fallout 76. The publisher also announced the next seasonal event.
Today's hotfix addresses a bug that could prevent legendary enemies from dropping legendary loot among other issues. The team's next priority pertains to non-Legendary creatures displaying as legendary without showing a star-rating or dropping legendary loot. They are also investigating reports of missing Power Armor and events and daily quests not completing correctly. Stability problems and other bugs are also under review. Bethesda will release a second hotfix once they've worked out solutions.
On a more positive note, Bethesda provided details about Fallout 76's next in-game event: Meat Week. Meat Week will include two separate events, Primal Cuts and Grahm's Meat Cook.
In Primal Cuts, you'll help wandering vendor Grahm gather enough ingredients to throw a massive party for Appalachia's Dwellers. The event starts every 15 minutes at three separate locations on the map. These locations feature different creatures and difficulty levels so novices and veterans alike can get in on the action. Defeat your prey, gather some meat, then deliver the goods to Grahm's Meat Cook to collect some Legendary Scrip.
With so much meat to prepare, Ghram will need extra help. Ghrahm's Meat Cook starts every hour. Give him a hand by completing a variety of tasks, including: cleaning up leftovers, gathering feed for Chally the Moo Moo, extinguishing brush fires, and providing musical entertainment. If the party is a hit, Ghram will reward you with barbeque-themed loot. The more successful the event, the greater your chances for receiving better loot. You can complete this event as many times as you want. Bethesda has also promised you won't be attacked while taking part in the festivities.
Meat Week starts July 30.