Wargroove Comes To PS4 On July 23 Without Cross-Platform Multiplayer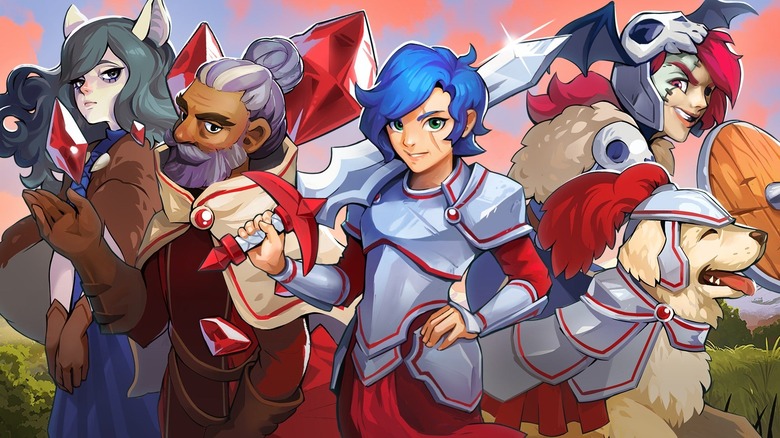 Developer Chucklefish has announced that the much-anticipated PlayStation 4 version of its popular turn-based strategy game Wargroove will release on Tuesday, July 23.
Wargroove launched on Windows, Nintendo Switch, and Xbox One back in February to positive reviews from players and critics. Buoyed by its success, Chucklefish recouped the game's development costs within 72 hours. Part of Wargroove's success stemmed from the title's inspiration, with the developer lauding it as a spiritual successor to Nintendo's popular but long-neglected Advance Wars series.
"Wargroove is a modern take on the simple yet deep turn-based tactical gameplay popularised in the 2000s by handheld games such as Advance Wars," explained the Wargroove team. "As big fans of those games we were disappointed to find that nothing in this genre was available on current generation platforms and set out to fill the gap ourselves."
In Wargroove, you can command armies, customize battlefields, and challenge your friends. The game includes over a dozen commanders with distinct personalities and motivations drawn from four warring factions: the Cherrystone Kingdom, Heavensong Empire, Felheim Legion, and Floran Tribes. Each commander has a special move called a "Groove" which alter the battlefield.
The game also boasts a robust Campaign Mode, complete with animated pixel art cut-scenes and dynamic battles. "When war breaks out in the Kingdom of Cherrystone, the young Queen Mercia must flee her home," says the official description. "Pursued by her foes, the only way to save her kingdom is to travel to new lands in search of allies. But who will she meet along the way, and what sinister challenges will she face?"
The Playstion 4 version of Wargroove will include the same elements found on the other platforms, including a 20+ hour story campaign, Arcade mode, Puzzle mode challenges, and the map, cut-scene and campaign editor. Though players can engage in local and online competitive and co-op play, the popular cross-platform multiplayer feature available on Windows, Switch, and Xbox One will not be supported.