Starcraft 2 Pro Geoff 'iNcontroL' Robinson Passes Away At 33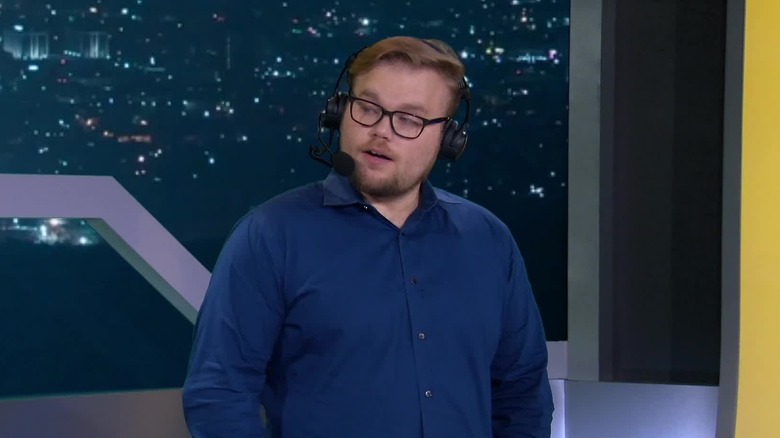 Geoff Robinson, also known to StarCraft 2 esports fans as "iNcontroL," passed away this past Saturday, according to a report from Kotaku.
Robinson's family issued a statement from his Twitter account yesterday.
"With immense grief, we announce Geoff's unexpected passing due to sudden illness," the tweet said. "We ask privacy as his family works to understand what happened and make arrangements. To honor Geoff or offer comfort to his family, we suggest donations to @SoCalBulldog, which he loved."
The organization referenced in the tweet is Southern California Bulldog Rescue, a shelter Robinson lent his support to throughout his career.
Robinson's passing is being felt in the StarCraft 2 community, with friends and colleagues such as Sean "Day9" Plott tweeting out in remembrance of Robinson and his various contributions to the game and its esports scene.
"I've known Geoff for almost 20 years," Plott wrote. "We played Brood War in high school & college and did years of SC2/BW events together. Geoff was a one-of-a-kind person. I'll miss you man. I'm so sad."
And Robinson himself was looking forward to some extensive travel in the months ahead, noting in a prior tweet that his "August to September travel schedule [was] nuts," listing stops in places like Sweden, Serbia, Utah, Washington, D.C., Montreal, and London. Fans in those regions are undoubtedly mourning the loss of the former StarCraft 2 pro, whose Twitter account last promoted a Twitch stream on Friday before his passing was announced on Sunday.
Since retiring from competitive esports play, Robinson had been serving as a caster for the WCS, and also hosted a StarCraft talk show called The Pylon Show with Dan "Artosis" Stemkoski. It is unclear at this time if The Pylon Show will continue on after Robinson's death. Stemkoski has yet to comment on the news.
Our thoughts are with Robinson's family, friends and fans during this very sad time.