Moonlighter - Between Dimensions DLC Adds Endgame Dungeon, Enemies, And Items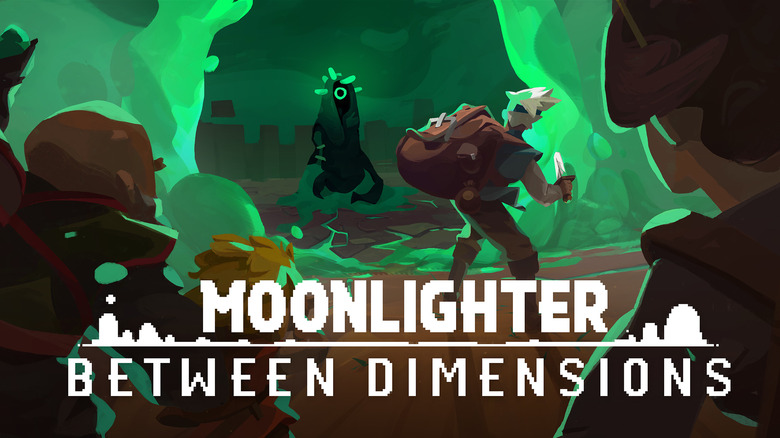 Moonlighter, an action RPG from indie developer Digital Sun released in 2018 to favorable reviews from players and critics. Between Dimensions, Moonlighter's first paid DLC, continues Will the Shopkeeper's adventures. The expansion launched today for the PC version of the game, bringing new enemies, minibosses, equipment, story elements, and an interdimensional Dungeon to fight your way through.
"The village of Rynoka. Once again peaceful and prosperous after the events of the Fifth Door. Shaded with green trees, inhabited by adventurous and entrepreneurial creatures alike. You can understand why a person would like to live here endlessly. However, life doesn't stop for anybody. The wind of change is blowing through Rynoka. A new, cryptic Portal appeared out of nowhere. Does it bring a new threat? Or is it a new way to make an easy profit? And most importantly... are you prepared to enter the unknown?"
Beyond the Dungeon, the expansion introduces 10 new enemies, 5 new minibosses, and a new set of armor and weapons. You'll also get to try out 10 unique trick weapons and new rings that provide bonuses for Will's passive stats. You can showcase these new interdimensional items with new shop upgrades. New customers and an unfamiliar NPC known as The Trader will make their debut alongside additional story content and lore.
Today's update comes with some free content to keep you on your toes, including: new thieves to invade your shop, a new client known as the indecisive customer, and a manic, customer-terrorizing bird. The patch also includes solutions for a variety of issues, such as shop and dungeon fixes.
Moonlighter – Between Dimensions is out now on Steam, GOG.com and Humble Store for $6.99. It will come to consoles at a later date. To access the DLC you must first complete the main game.